'Completely nuts': CSL's disconnect with reality
---
Since the start of 2020, the S&P/ASX 200 has lost a quarter of its value; while the Financials and Energy sub-sectors have fared even worse with declines of 30% and 49%, respectively. The Big Four banks' forward price/earnings ratios (ex-CBA) have dipped below 10. But if there was a sense of panic in markets, CSL shareholders wouldn't know it. With its share price up 6.2% year-to-date and a forward P/E of nearly 50, Simon Mawhinney of Allan Gray reckons the biotech leader represents a value trap in its own way.

"One needs to divorce the success of the company from the price that you pay for it and I think the price you pay for CSL is completely nuts now relative to what you could do elsewhere."
Here, Mawhinney expands on his thesis and discusses stocks that stack up as a better investment proposition than CSL.
Learn more
Contrarian investing is not for everyone, however there can be great rewards for the patient investor who embraces Allan Gray's approach. To stay up to date with our latest thinking, hit the follow button below or contact us for further information.
Past performance is not a reliable indicator of future results. The value of investments in the Allan Gray Australia Funds may fluctuate and when making an investment in the Funds, an investor's capital is at risk. It is therefore important that you understand the risks involved before investing. This publication represents Allan Gray's view at the point of filming on 11 March 2020 which may have subsequently changed as facts or circumstances change. This publication is not personal financial product, tax, legal, or investment advice, and does not take into account the specific investment objectives, financial situation or individual needs of any particular person. This publication does not prohibit the Allan Gray Australia Funds from dealing in the securities mentioned before or after publication.
---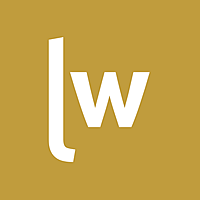 Livewire Exclusive brings you exclusive content from a wide range of leading fund managers and investment professionals.
Expertise