Could Aussie coal plants stage a comeback – and are renewables too pricey?
---
The controversial black rock has remained in Australia's financial press in recent weeks, but for some quite distinct reasons.
For one thing, coal companies ranked among some of the top performers in the ASX earnings season that just ended. Whitehaven (ASX: WHC) and BHP Group (ASX: BHP)  each reported record profits and very tidy dividends for FY22, the former described as "the best ASX 200 stock of the year" by Market Matters' James Gerrish. Their stellar returns were strongly supported by buoyant demand for coal – particularly thermal coal – with prices currently around US$450 a tonne, up from just US$130 a year earlier.
Moving downstream, coalfired power is also a dominant – and controversial – theme in global energy markets. In July, Governments in Germany, Austria, France, and the Netherlands announced plans to reactivate some coal-fired power plants to help address an energy crisis caused by Russia's invasion of Ukraine. 
Germany has passed legislation to urgently restart coal-fired power plants in response to Russian gas supplier Gazprom's cutting of gas deliveries. It's also delaying the closure dates of nuclear power plants
And from yet another perspective, closer to home, coal-fired power last month took a backseat to its solar equivalent – albeit briefly. For the first time ever, solar energy eclipsed coal as the lead source of power across the national energy market, for around half an hour, on Friday 19 August. The same thing happened for short periods in the following two days.
What does this mean?
While coal still accounts for almost 60% of the power consumed in Australia, this figure is falling fast, down almost 6% over the past year, explains Octopus Investments Australia's James Boyle.
"This reduction has been driven by the recent closure of Liddell power station in April, high levels of outages as plants age, and a change in bidding behaviour (particularly in NSW) with traders now bidding coal-fired plants at increasingly higher price bands," he says.
Boyle believes renewables outstripping coal-powered sources will become a trend.
"Solar power supply chains are starting to normalise after the pandemic and new plants are connecting to the national energy markets, which will increasingly take market share, especially in the middle of the day," he says.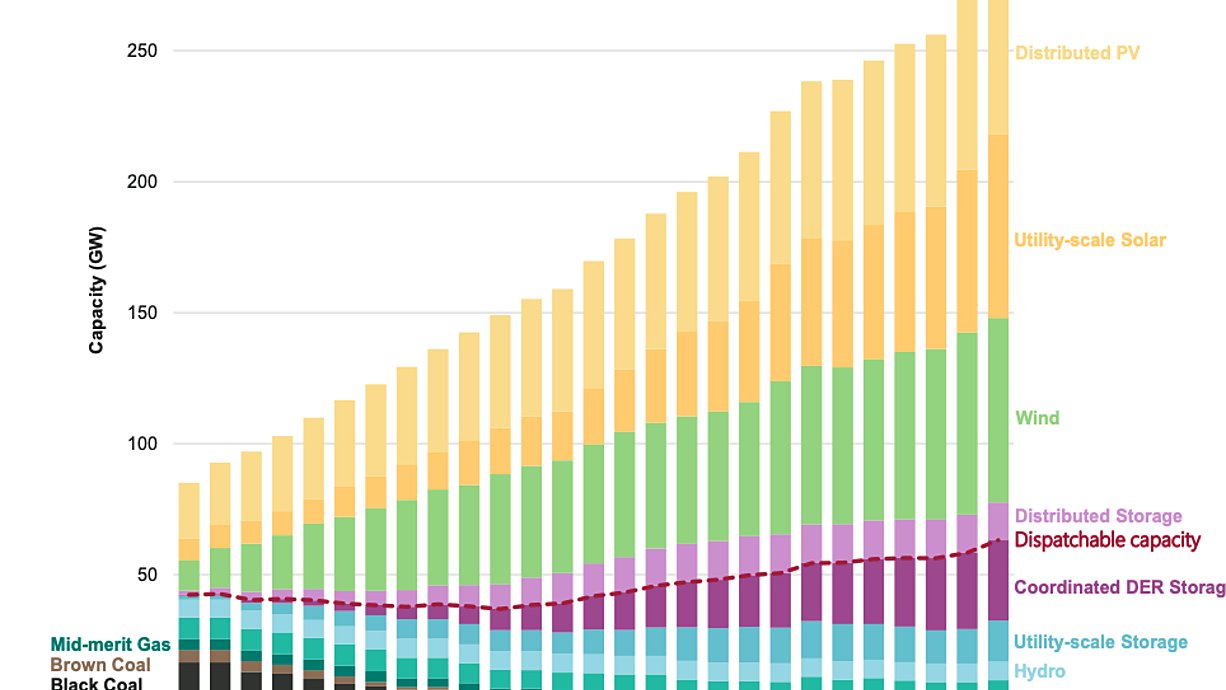 On the other hand, Emanuel Datt of Datt Capital says: "Unequivocally, the backbone of our electricity system is still founded on baseload coal generation capacity."
"Australian thermal coal is a stable, portable and energy-dense commodity that is highly sought after by international markets for its high energy value and other favourable characteristics."
Will Aussie coal rise again?
Datt thinks it's unlikely that previously mothballed local coal power stations will reopen in the short term.
"But there is a higher probability of existing coal power plants extending their life given the lack of alternative baseload generation capacity in the local power grids," he says.
Datt also points out that the "global energy molecule crisis" – largely due to the Russian invasion – has highlighted the risks of taking energy security for granted. This crisis has seen benchmark electricity prices in Europe surge almost 300% in 2022, breaking records
"It's imperative that the Australian government treats this as a strategic priority," he says.
"Australia won't see a coal restart"
Octopus's Boyle voices a different view on the topic: "The events in Europe will not lead to a restart or delay in closure of Australian coal-fired power stations. Australia is blessed with abundant renewable energy resources and the economic imperative to replace high-priced aging coal stations with low-cost renewable energy is overwhelming."
"These are likely only short-term solutions, In the long term, the crisis only reinforces the case for a greater share of renewable energy," he says.
What about the costs of renewable energy?
An article published by Livewire contributor Chris Leithner in mid-June drew thousands of readers, and a couple of dozen comments, as he spelled out his view that so-called cheap renewables are actually very expensive.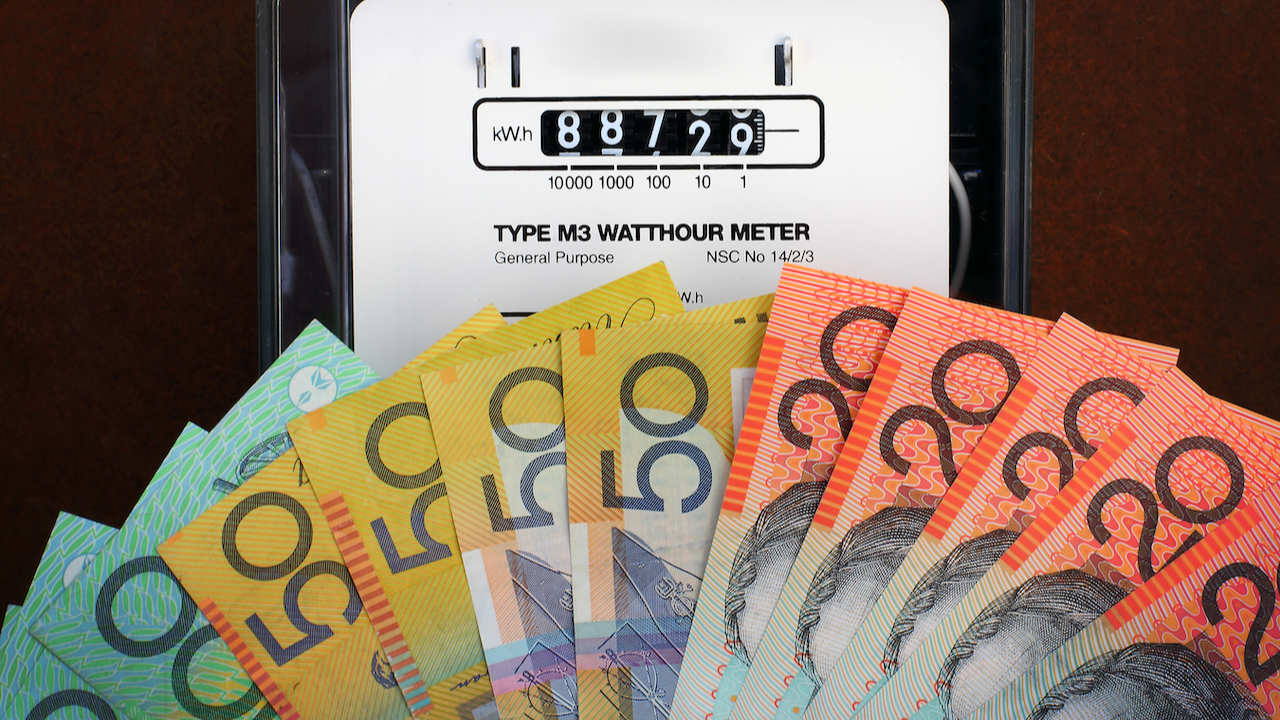 Education
Investors beware: "Cheap" renewables are very expensive
In response, Octopus's Boyle says such arguments are spurred by a misunderstanding of the role renewables play within the broader power system.

"It is unequivocally true that sourcing energy from wind and solar farms is cheaper than building expensive new thermal fuel-fired power stations. The supply chains and economies of scale behind renewable energy technologies continue to strengthen and there is no unit fuel cost," he says.
While wind and solar are excellent for supplying energy, Boyle says other technologies also have a role to play.
"Most notably, a 'firming' power source is required when the renewable energy resource is not available, such as at night or during periods without wind," he says.
"The solution will be a mix of technologies. Undoubtedly a large portion of firming will come from co-located battery energy storage systems which can be used to store and distribute renewable energy when it is most needed by the system."
Boyle points to the Fulham Solar Farm in Gippsland, Victoria as one example. He also refers to the often-overlooked plans for a more integrated electricity network that will allow more interstate sharing of power than is currently possible. "For example, Project Energy Connect will unlock the vast wind energy resource of South Australia as a source of energy to the load centres of NSW," he says.
But Datt insists that renewables are more expensive than traditional sources such as coal and gas.
"There is no doubt that on an 'all-in' basis – including the costs of generation, grid integration and storage – that intermittent forms of electricity generation such as wind and solar are much more expensive than alternative forms of baseload generation," he says.
Datt suggests that integration – the process of getting solar, wind or other renewable power sources connected to the grid – is a crucial aspect that many people don't consider.
"For example, a couple of windfarms in Victoria have been generating electricity for the past couple of years but due to the costs and timing of integration, they're not even connected to the grid," he says.
The Dundonnell and Mortlake South wind farms in western Victoria received state government supply agreements as far back as 2018. But challenges in connecting these to the electricity network mean they're spinning up power that's going nowhere.
How is Datt investing in energy?
Datt favours the upstream segment of energy markets, with a view that "the best assets to hold are those with the least abstraction."
"Thermal coal companies produce a commodity that can be used in its raw form with little to no processing, and this is true for other sources like gas and LNG; whereas oil requires significant downstream refinement to create various useable hydrocarbon products," he says.
Thermal coal producer Whitehaven is one of his favourite stocks in the sector, the company exporting primarily to Japanese and Korean customers. He suggests that even if the commodity price was half its current level, the company's low gearing levels and margin strength mean it would still be highly profitable.
A future-ready solar project
On the renewables side of the fence, Octopus Investments' Boyle refers to its ongoing development of the Fulham Solar Farm in Gippsland – an 80megawatt facility that also has an onsite battery storage system.
"The investment thesis for this project is that it will be able to provide low-cost energy, when it is needed, to south-eastern Victoria for decades into the future when the coal-fired power stations have closed," Boyle says.
Describing the project as a good example of the energy transition, he says the local communities are engaged and want to benefit from new renewable energy projects. "The projects will benefit from the robust electricity transmission infrastructure already built, and developers are working in a coordinated fashion with local and state governments."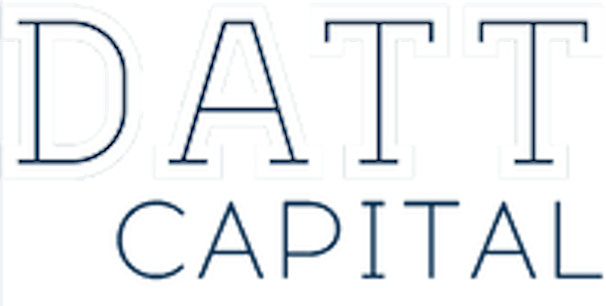 Managed Fund
Datt Capital Absolute Return Fund
Alternative Assets

Managed Fund
Octopus Renewable Energy Opportunities Fund (OREO)
Alternative Assets
Never miss an insight
If you're not an existing Livewire subscriber you can sign up to get free access to investment ideas and strategies from Australia's leading investors.
And you can follow my profile to stay up to date with other wires as they're published – don't forget to give them a "like".
........
Livewire gives readers access to information and educational content provided by financial services professionals and companies ("Livewire Contributors"). Livewire does not operate under an Australian financial services licence and relies on the exemption available under section 911A(2)(eb) of the Corporations Act 2001 (Cth) in respect of any advice given. Any advice on this site is general in nature and does not take into consideration your objectives, financial situation or needs. Before making a decision please consider these and any relevant Product Disclosure Statement. Livewire has commercial relationships with some Livewire Contributors.