Could this factor be the best predictor of whether a company will survive or thrive in the post Amazon world?
---
The launch of Amazon.com in Australia continues to occupy the attention of investors, and for good reason. Valuations for multiple stocks will continue to be adjusted as the market works through the longer term implications from entry of the online retailing behemoth.
While the Australian retail and related sectors are currently in the spotlight, it's timely to reflect on the broader disruption underway – few companies or industries will escape as technology-enabled business models proliferate to compete with incumbents, creating new risks and opportunities.
For many disruption-exposed companies, the quality of people management can reveal much about future prospects – whether positive or negative.
Disruption, of course, is not new. Investment markets have witnessed significant digital disruption-related value destruction and creation over the past 15 years – and there is much more to come with rapid advances in automation, big data, machine learning and artificial intelligence.
At Regnan, we see a significant gap in the analysis of company preparedness for disruption, which comes down to organisational capability. We constantly hear companies report that they are acquiring digital and technologies in response to disruptive threats.
However, technology is only a partial response to disruption – if the company is not organisationally prepared to take full advantage of new technologies, then returns are less likely to follow. How people are attracted, managed and organised strategically to respond to risks and opportunities from disruption can provide additional insights into company prospects.
Without the right people strategy to identify, acquire and retain digital talent – as well as upskilling, reskilling and allocating talent across core and new growth businesses – broader transformation goals are destined to fail. As many companies roll out digital and transformation strategy, access to already scarce digital talent will become a barrier to execution
To assess company preparedness, Regnan asks questions such as:
Does the company have access to the necessary skills and expertise to protect existing markets, or build new markets?
How is the company retaining existing skills, or redeploying key employees, where skills shortages limit access to specialised digital skillsets needed to deliver strategy?
How effectively is the company removing organisational barriers to new product delivery?
Does the company's track record on product innovation provide insights into execution capability?
Do board directors have appropriate skills to drive digital strategies or business model transformation?
For highly exposed companies, robust responses to such questions will, in many cases, determine whether they thrive or fade away over the long term.
Equities analysts regularly include a management quality factor in stock analysis, but seldom go to the depths required to gain visibility on disruption preparedness. Recognising these gaps, we have turned our attention to deeper analysis of these human capital dimensions. While this type of analysis is challenging, significant differentiation on organisational preparedness is apparent, and reveals additional insights into wider execution capabilities.
We believe views on company outlook will be misinformed in the absence of such analysis. The mispricing of stocks resulting from poorly informed views work their way through investment chains, affecting fund manager portfolio returns, and ultimately the returns achieved by asset owners.
For many disruption-exposed companies, the quality of people management can reveal much about future prospects – whether positive or negative.
The market will continue to form views on the viability of business models. Indeed, it's clear that some businesses will struggle to survive despite strong human capital management – some current retail companies fall into this category.
Ultimately, companies with superior management and advanced communication of their people strategies should be rewarded in investment markets, or should be less severely punished where businesses are highly exposed to disruptive forces.
Co-authored by Alison George and Doug Holmes, Regnan's Head of Policy and Head of Research respectively.
---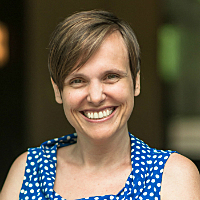 Alison leads Regnan's advocacy program across environmental, social and corporate governance priorities and is central to delivery of Regnan's engagement program. She provides oversight to Regnan's research and engagement activities in corporate...
Expertise
No areas of expertise