Currency risk post COVID and the declining value of a dollar
---
With the ever-evolving post-COVID landscape, some investors see risk and others are seeing opportunity. Whenever there is a pivotal shift in market conditions, there is a tendency to do what feels safe – which, for some investors at the moment, means converting to cash.
This may have worked well both in theory and in practice during times of past economic stress, yet for the first time in a long time, we are facing the very real threat of a devaluing dollar, driven by increasing inflationary pressures and historic low-interest rates – culminating in a perfect storm of variables that are of significant risk to our currency, meaning cash may not be king.
So how did we get here?
Our modern-day Fiat currency isn't pegged to any underlying commodity like the Gold Standard was, meaning that in times of economic pressure the government can quite literally print more money, enabling better flow of currency through the system during uncertain times.
Compare this with the behaviour of a more finite currency like the Gold Standard, which is anchored to a commodity: in times of financial stress, people tended to hoard their money, which only exacerbated pressure on the economy during a crisis.
Read More: Fiat Currency: What It Is and Why It's Better Than a Gold Standard
There is no doubting that moving to the Fiat currency helped to modernise our global markets, not to mention deliver unprecedented regulatory control. However, the issue with cash is that it is easy to create more supply.
We are seeing both the Australian and American governments printing huge amounts of money, both devaluing the dollar and generating huge once-in-a-generation budget deficits in the process.
For a more detailed explanation on this I have included a link to Ray Dalio's How the Economic Machine works here.
A licence to print money.
America and Australia are two very different markets, and this is primarily due to sheer size.
As an example, in Australia in 2019, there were $1.8 billion in total combined national hotel transactions across the entire country. Compare that to just one hotel transaction in Las Vegas, America, where Blackstone acquired the Cosmopolitan Hotel for $1.8 billion in 2014, and the sale value in 2019 was a notional $4 billion. This is an extreme case but gives an example of scale as a result of the sheer size of the USA's market, their population and the overall economy.
However, two things that remain similar are the transparency and high level of visibly of our Australian and American respective banking systems, comparative to other established nations.
Fortunately, Australian banks are in a robust position. APRA's requirement is that banks hold an 8% minimum reserve on balance sheet to protect against volatility and recessionary conditions. Also, most major banks have, in the last few months, undergone additional capital raising specifically to prepare for the uncertain road ahead.
Concerning the risk banks have on their residential mortgage books, in Australia in the March 2020 quarter there were a total of 10.4 million residential dwellings, with an aggregate value of $7.2 trillion.
The total residential mortgage debt exposure by the banks sits at around 1.8 trillion dollars or a Loan to Value (LVR) ratio of (25%), with approximately $5.4 trillion of unleveraged equity.
Read more here: APRA adjusts bank capital expectations.
It is a similar case in America. The essential difference being, The Fed not only guarantees the assets of the banks but during this pandemic, it has waived any minimum reserve.
Essentially what this means is the bank can have zero assets, or negative assets and still be trading & lending money.
Read more here: United States of America Government and institution measures in response to COVID-19.
So American banks are trading at a negative cost of capital and the American government, much like the Australian government, is printing money to ensure businesses and the economy can stay afloat.
Banking on bricks and mortar
As a result of the negative global interest rates, high volatility of listed markets and printing of cash in Australia and America, most leading investment houses are weighting recommendations towards alternatives - like unlisted property - for wealth protection and stable yield cash flow.
Those assets uncorrelated to the listed markets experience less volatility than the listed equities market. High quality, high demand and high barriers to entry will protect against asset devaluation.
Related: China makes a move to trial a new digital currency.
Global low or negative interest rates, the printing of money, global volatility in listed markets together with excessive long term liquidity create a complicated post-COVID investment landscape. These conditions will likely create upward pricing pressure on assets offering stable cash flow yield that can safely warehouse capital and provide a moderate probability of outperformance. 
Never miss an update
Stay up to date with my content by hitting the 'follow' button below and you'll be notified every time I post a wire. Not already a Livewire member? Sign up today to get free access to investment ideas and strategies from Australia's leading investors.
........
The information published to the Live Wire website by the Information Providers is for general information purposes only. It is not intended as legal, financial or investment advice and should not be construed or relied on as such. Before making any commitment of a legal or financial nature you should seek advice from a qualified and registered legal practitioner or financial or investment adviser. No material contained within this published content should be construed or relied upon as providing recommendations in relation to any legal or financial product. Mandi Prager, MP Report Australia, MP Funds Management, MP Group International, Golden Goose Capital (together MP Group or the Information Providers) do not purport to contain all the information that may be required to evaluate any potential transaction or investment. The Reader and its advisors should conduct their own independent review, investigations and analysis of any Opportunity mentioned and of the information contained, or referred to, in this published content including the merits and risks involved. Information Providers have not had regard to the investment objectives, financial situation and particular needs of the Reader. The Reader should make its own investigation and assessment of the Investment, verify to its own satisfaction the accuracy, reliability and completeness of the information in this Information memorandum and obtain independent and specific advice from appropriate experts. The estimates and projections contained on this website involve significant elements of subjective judgment and analysis, which may or may not be correct. There are usually differences between forecast and actual results because events and actual circumstances frequently do not occur as forecast and these differences may be material. The Reader and its respective advisors should make their own independent review of the material assumptions, calculations and accounting policies upon which the accompanying estimates and projections are based. To the fullest extent permitted by law, the Information Providers disclaim and exclude all liability for any loss or damage suffered or incurred by any person as a result of their reliance on the information contained in this information and any errors in or omissions from this information.
---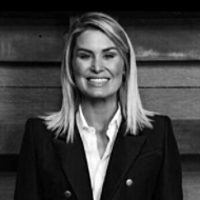 MP Funds Management has executed more than 28 investment-grade real estate deals, an aggregate value of over 1.3 billion dollars in assets, producing an average investment return of 22 percent annually (IRR), with the lowest returning investment...
Expertise