Cynata ​- The Swiss Army Knife of cellular remedies
---
Today we at NDF Research published our initiation report on a Melbourne-based regenerative medicine company called Cynata. Regenerative medicine is the future – and will create some billion-dollar companies. Cynata is well placed for this race.  
Its Cymerus technology uniquely produces vast quantities of Mesenchymal Stem Cells (MSCs) from a single blood donation. This science, originated by Professor Igor Slukvin at the world-leading stem-cell labs of the University of Wisconsin-Madison, is exclusively licensed to Cynata.
MSCs have wide application: heart repair, rebuilding bones and cartilage, reducing inflammation and much more.  For example, in early 2017 (with backing from Britain's NHS), Cynata initiated a UK-based Phase 1 trial in steroid-refractory acute Graft vs Host Disease (GvHD).
Happily, international majors are noticing Cynata's ground-breaking progress.  In January of this year, Fujifilm (now a global leader in cellular medicine) initiated a strategic partnership with Cynata and optioned the GvHD indication in a deal with upfront, milestone and royalty payments. The company also made a $4m equity investment in Cynata.  The future is on the way.  
Our target of $2.00 per share sits at around the mid-point of our probability-weighted valuation range of $1.03 per share base case and $2.77 per share optimistic case.

You can download a copy of NDF Research's initiation report on Cynata by clicking here or visiting ndfresearch.com. We commend the report to you. Note - the usual disclaimers apply - click here.
---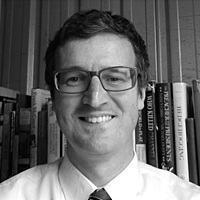 Founder and Senior Analyst
Pitt Street Research and NDF Research
I am an equity research professional who worked in stockbroking from 2001 to 2015. After 15 months doing investor relations I returned to equity research with the founding of NDF Research. With Marc Kennis I founded Pitt Street Research in July 2018.