Diagnostic imaging: what stock will become the next Pro Medicus?
---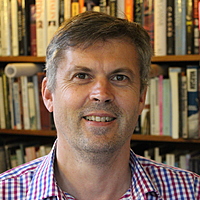 Tim Boreham
Independent Investment Research
For all the leaps and bounds in medical science, the know-how behind detecting diseases hasn't changed much in decades – or even centuries.

Take X-rays, which are widely used despite the wee problem of irradiating the patients. And that's because they are cheap and convenient.
The underlying tech hasn't really moved on since 1895, when German physicist Wilhelm Rongen stumbled on the idea of using a heated filament cathode that generates electrons in a vacuum tube.
Computed tomography (CT) scans – which parse X-ray images into "slices" of a body – have been around since the 1970s.
But now a new breed of ASX players are emerging to shake up the sector. These combine adjunct software and hardware to make the old methods more reliable and less dependent on gamma rays (magnetic resonance imaging does not use radiation, but requires costly equipment and is costly).
Advances include four-dimensional modelling, telehealth initiatives to enable remote diagnosis of ailments and developers making portable and lightweight versions of bulky X-ray machines.
Investors are listening: on numbers crunched by research house Independent Investment Research, the market valuation of the dozen or so diagnostic imaging newbies have soared an average 170% in the last 12 months.
One reason for the intensifying interest is the zero-to-hero trajectory of Pro Medicus (PME), which in the space of a decade has evolved from a Melbourne-based start-up to a major force in the US imaging sector.
Co-founded by Melbourne GP Sam Hupert in 1983 – Bob Hawke's election year - Pro Medicus provides diagnostic imaging, practice management and image archiving software to radiology practices. The company is mainly involved in the 'viewing' part of the chain: enabling clinicians to call up the images quickly and make better use of them.
Pro Medicus is valued at $4.9 billion, having generated $31 million of revenue and a $13.5m profit in the first (December) half.
For those who find these metrics a tad "toppish," who is the next Pro Medicus?
Breast cancer outfit Imagion Biosystems (IBX) has led the charge with a circa 1900 per cent gain. The company is developing a technique to detect HER2 (human epidermal growth factor receptor 2) cancer cells with a magnetic signature, rather than radiation.
Optiscan Imaging (OIL) shares have soared 750% on the back of the company's progress with microscopic imaging techniques to enable three-dimensional 'virtual' biopsies of cancer cells.
In breast imaging, mammography used to require about 300 megabytes of capacity; now breast tomosynthesis creates files of four to six gigabytes. "Now there's a new high-definition version requiring eight to 10 gigabytes per study," Dr Hupert says.
Plenty of pundits are banking on the US-based Mach7 Technologies (M7T), which has doubled in value over the last 12 months.
Mach7's cloud-based software allows hospitals and clinics to aggregate an individual's medical records digitally so that they are all in one place.
Mach7 is an independent provider of vendor-neutral archives, or VNAs, which allow any provider's imaging tools to be integrated on the platform.
"We also serve up data in a clinically meaningful way," says CEO Mike Lampron.
Mach7's ambitions were bolstered in July last year when it acquired the Ontario based Client Outlook for $41 million.
The purchase increased the company's revenue by 50 per cent and expanded its reach from the 'back end' – the archiving and the handling – to image viewing.
But if Mach7's $300 million market cap is also too much to bear, take a look at the obscure Latin American centric Imexhs (IME), which sounds like a famous rock band but actually stands for "imaging experts and healthcare services"
Based on its patented software called Hiruko, Imexhs has three product lines covering radiology, pathology and radiology aimed mainly at small to midsized facilities.
Imexhs is currently valued at $70 million, with sales focused on 12 Latin American countries. But this is likely to change as the company targets the European and US markets.
4D Medical (4DX)
The latest ASX entrant to the imaging sector, 4D Medical is also focused on lung diagnosis with what it claims to be the world's first dedicated lung function scanner.
4D already has approved imaging software in the market, which draws on data from traditional x-rays and provides more granular analysis of where the air is moving (or not moving) in the lungs.
This algorithm-based tool allows for an earlier diagnosis of diseases including asthma, chronic obstructive pulmonary disease (COPD) and lung cancer.
4D listed on 7 August 2020 at 73 cents a share after an oversubscribed initial public offer. Pre-float, 4D had raised $19 million in equity and $17 million in convertible notes.
Investors now value Dr Fouras's 'better way' at $330 million.
And speaking of dimensions, Singular Health (SHG) joined the ranks of the swelling sector in February, having raised $6 million at 20 cents apiece.
Singular provides a so-called volumetric rendering platform, which in normal person terms is software that converts standard 2D images into more illustrative 3D versions.
Singular shares bolted from the blocks and peaked at 69c before the inevitable profit-taking. At circa 35 cents a share, they're still safely above the issue price.
Meanwhile, Telix Therapeutics (TLX) dubs itself a "theranostics" company, in that it's pursuing both cancer imaging and therapy applications for its molecularly-targeted radiation (MTR) platform.
Molecularly targeted radiation allows radioactive isotopes to be delivered to biological targets expressed by the cancers but not zap the healthy ones.
Current imaging uses the unstable gas iodine, which creates "noisy" images and is poor at detecting smaller tumours.
On the imaging side, Telix is focused on renal and prostate cancers while it hopes to develop a therapy for the hard-to-treat glioblastoma (brain cancer).
Telix shares have surged 500 per cent since listing in November 2017 at 65 cents apiece, with the company now worth a meaty $1.1 billion.
Still on nuclear medicine, for the last 12 years, Cyclopharm (CYC) has struggled to win US regulatory approval for its revolutionary lung ventilation imaging agent Technegas, to detect pulmonary embolisms (blood clots).
Now the Food and Drug Administration is in the throes of approving Technegas, which is based on the isotope Technetium-99.
Technegas already has been used on four million patients in 59 countries, including neighbouring Canada, so safety issues should not prevent the company from accessing the $US90 million a year US pulmonary embolism detection market.
Cyclopharm is a $230 million punt on the company hitting its target of a 50 per cent market share within three years, rising to 80 per cent within seven years.
As its name implies, Micro-X (MX1) is in the game of miniaturising bulky X-ray machines for use in ambulances or field situations.
In short, the company's cold cathode technique allows for X-ray beams to be fired at the subject from different angles, with no moving parts.
Micro-X's mobile medical X-ray device, the Carestream DRX Revolution Nano, is already approved and sold in 14 countries, with sales surging this year because of the pandemic.
The company is also planning a lightweight CT brain scanner for in-ambulance diagnosis of strokes in the crucial first hour – dubbed 'the golden hour' in medico circles - when damage can be minimised.
Micro-X is also pursuing airport security, stroke detection and explosives detection applications - all from its Tonsley HQ in Adelaide
EmVision (EMV) is also developing a portable brains canner to detect strokes and clots, using electromagnetic microwave imaging.
Another worth imaging candidate is the Auckland based breast cancer play Volpara Health Technologies (VHT). The company has developed an algorithm-based tool to measure breast density and thus identify at-risk women for more frequent examinations.
Volpara has also devised automated tools for clinics to improve the performance of their sites and reduce the need to recall patients because of dodgy screenings.
The joy of most of these aforementioned stocks is that they are revenue-producing to at least some degree.
Tim Boreham edits The New Criterion
Never miss an insight
Enjoy this wire? Hit the 'like' button to let us know. Stay up to date with my content by hitting the 'follow' button below and you'll be notified every time I post a wire. Not already a Livewire member? Sign up today to get free access to investment ideas and strategies from Australia's leading investors.
........
Disclaimer: The companies covered in this article (unless disclosed) are not current clients of Independent Investment Research (IIR). Under no circumstances have there been any inducements or like made by the company mentioned to either IIR or the author. The views here are independent and have no nexus to IIR's core research offering. The views here are not recommendations and should not be considered as general advice in terms of stock recommendations in the ordinary sense.
---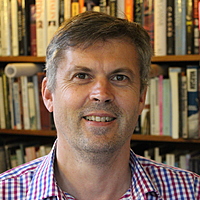 Editor of New Criterion
Independent Investment Research
Many readers will remember Boreham as author of the Criterion column in The Australian newspaper, for well over a decade. He also has more than three decades' experience of business reporting across three major publications.