Dimerix's Phase 2 success for DMX-200 - an important potential new treatment option for kidney disease
---
In August of last year NDF Research initiated on Dimerix (ASX: DXB), a Melbourne and Perth-based drug discovery company being built around new ways to identify drugs acting on G Protein-Coupled Receptors. Dimerix's platform is important because GPCRs are the target of a significant number of the world's best-selling drugs. Dimerix's Receptor-Heteromer Investigation Technology (Receptor-HIT) allows druggable GPCR combinations to be identified. Dimerix's lead DMX-200 candidate, an adjunct therapy of two safe and approved drugs, irbesartan and propagermanium, has now completed a Phase 2a study in patients with proteinuria, which is symptomatic of a range of kidney problems. Following recent guidance from the FDA, Dimerix is now making plans to take DMX-200 into a pivotal study in Focal Segmental Glomerulosclerosis (FSGS), an Orphan kidney disease.

We consider the results of Dimerix's Phase 2a study to be highly encouraging. Irbesartan is already used to treat kidney disease, and in Dimerix's study 25% of patients showing a greater than 50% reduction in proteinuria beyond what was achieved with the highest dosage of standard of care therapy. The fact that 45% of the patients chose to continue with DMX-200 under a 'Special Access Scheme' arrangement after completion of their trial dosing suggests that the drug is working as expected. Dimerix will now prepare to initiate a Phase 2b towards the end of 2017, ahead of a potential Phase 3 in FSGS by 2019. Our 4-cent price target and Buy recommendation for Dimerix stays in place.

You can download a copy of NDF Research's update report on Dimerix by clicking here or visiting ndfresearch.com. I commend the update report to you. Our initiation report from August 2016 is available here.
---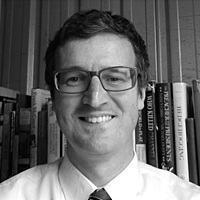 Founder and Senior Analyst
Pitt Street Research and NDF Research
I am an equity research professional who worked in stockbroking from 2001 to 2015. After 15 months doing investor relations I returned to equity research with the founding of NDF Research. With Marc Kennis I founded Pitt Street Research in July 2018.