Domestic tailwinds turning to headwinds whilst Global Data is decaying
---
Inflows into fixed income globally have surged back this year, clocking in over $200BLN year to date according to various JCB contacts on global fixed income desks. The last time we saw inflows greater than this magnitude were 2009 and 2010 in the aftermath of the global financial crisis. JCB continue to believe that investors need to be diversifying away from left tail risk like events given current macro economic and political backdrop.

JCB believes than an active approach to Australian 'high grade bonds' is a prudent way to navigate such a defensive asset class within a diversified portfolio.
JCB Monthly Insights Snapshot
Leading Canadian mortgage lender collapses, critical parallels to Australia  
Domestic tailwinds to headwinds, Sydney property drops in April following global declines in leading markets
Global data decays significantly vs expectations, momentum remains negative
"I do like a low-interest rate policy, I must be honest with you, as soon as [rates] go up, your stock market is going to go way way down" 100 days in. Donald J Trump
Tomahawks and mega bombs. Geo-political reminds investors to be diversified against left tail negative portfolio outcomes
Observations of Australian Government Bonds Buyers and Sellers 
To view the full monthly report and insights please click here
---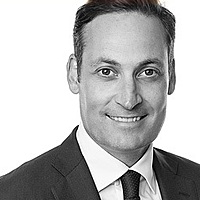 Angus Coote
Jamieson Coote Bonds
Angus established Jamieson Coote Bonds with Charlie Jamieson in 2014. He started his career with JPMorgan in London, before working at ANZ and Westpac, where he transacted the first ever Australian Bond trades for several large Asian Central Banks.
Expertise