Domino's: Now delivering globally
---
Domino's Pizza Enterprises exceeded our expectations again. Five years ago, our long-term forecast for DMP's Australian pizza market share was 25%. Domino's is now at approximately 33% market share and looks destined to go a lot higher, given Eagle Boys' and Pizza Hut's woes and Domino's management's high level of reinvestment and innovation. This result however surprised us in relation to its European operations, rather than the Australian operations, with the digital rollout and increased marketing spend having a bigger impact on sales than we envisaged. Australia/NZ network sales are $900m versus $600m for its European operations, yet the countries in which DMP has the franchise rights to, France, Germany, Netherlands, Belgium, have a population more than six times that of Australia & New Zealand, so long-term growth options for Domino's are large.
---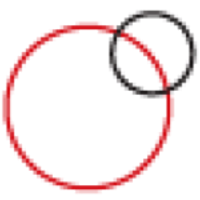 Hyperion Asset Management
Hyperion Asset Management is singularly focused on delivering outperformance over the long-term through investing in high calibre Australian equities.
Expertise