Don't underestimate bricks and mortar retail
---
Most direct property segments have solid fundamental support for valuations. Retail has been viewed as the exception. Landlords see many tenants under siege from the reality and expectation of growth in ecommerce. This impacts valuations. However, it is hard to confirm the extent of this trend as sales of major assets are relatively rare. A recent sale of a major asset seems to buck the trend.
Scentre Group has sold a 50% interest in the Westfield Burwood shopping centre for $575m, which represents a 4.1% premium to the 2018 valuation and a yield of approximately 5.0%. The centre is located in Sydney's Inner West and was demolished and totally rebuilt in 2000. It is close to the train station and caters to a catchment area of nearly half a million residents, with nearly half of the main trade area's population having been born outside of Australia. Total income per household is over $100k. With the influx of new immigrants and the densification of housing through apartment development, the trade area population is growing at a strong 2.7% p.a. The centre is highly productive in terms of specialty store sales and has a market share of 13% of the primary trade area. The nearest regional shopping centres are approximately 10 kilometres away.
The sale is an important indicator of the impact of ecommerce disruption on shopping centre valuations. When investing in long duration assets we need to consider their cash flow growth net of the ecommerce impact. While shopping centres' market shares are being pressured by online sales, the physical marketplace still plays an important role in omni-channel retailing and many of the best retailers excel in both regimes. Successful landlords always adapt to new trends by remixing tenant exposures, in this case decreasing the space allocated to apparel and lifting the exposure to dining.
We estimate an IRR on the sale to be a low 5.3% and we estimate that the price is around 15% above replacement value. However, the site is an entire block of land and sites of this size in Sydney's densely populated inner west are very scarce. The land on which prime assets such as the Burwood centre sit can potentially have other sources of value. The site may have some optionality as the local development plan allows scope to further densify the site. Admittedly, it is unclear if the existing structure has the load-bearing capacity required for further aerial development.
It should be noted that the purchaser, Perron Group, has a substantial shopping centre portfolio and is viewed as a sophisticated investor. The Burwood shopping centre has high sales productivity and is in a densely populated area where land is scarce and barriers to entry are high. Greater densification may be an option. Many other shopping centres located in the major cities around the globe also share these traits. Although it's difficult to extrapolate too much from one transaction, on an "as is" basis, we feel that the price paid is supportive of valuations for high quality "A" grade regional malls.
Stay connected to the world's most important property markets
Investors looking for exposure to property markets can invest directly, or access new sectors and emerging niches of the property market through securities. Stay up to date with our latest insights by clicking the 'follow' button below.  

---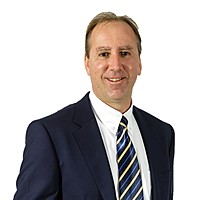 Head of Global Property Securities
First Sentier Investors
Stephen is responsible for First Sentier's domestic, Asian and global property securities portfolios. Prior to joining in 2012, Stephen founded Perennial Real Estate Investments, building the largest real estate securities boutique in Australia.
Expertise