Economic Insights: Cash rate remains on hold in July
---
The Reserve Bank has left the cash rate on hold at 1.5% in July as widely expected. CommSec expects rates to stay on hold throughout the 2017/18 financial year.
The Reserve Bank has left the cash rate at a record low of 1.50 per cent for the 11th straight month (tenth meeting). The Reserve Bank has maintained its "neutral stance" – meaning that rate hikes are as likely as rate cuts in the period ahead. In practice though no change in rates is likely.
What does it all mean?
·       The Reserve Bank Board is comfortably on the interest rate sidelines. Much would need to go wrong at home and/or abroad for the Reserve Bank to cut rates again. At the same time, rate hikes are off the agenda. In essence policymakers are giving households and business more time to work with record low interest rates, and forget about rate movement and get on with spending, hiring and investing.
·       There are signs that the economy is lifting from its early 2017 malaise. Retail activity is lifting, unemployment is at 4-year lows, job vacancies are at 6½-year highs and importantly record home building and a large pipeline of infrastructure spending will support the economy over 2017.
·       The key is how business investment plans evolve over the coming year. And most of the indicators suggest that the future outlook is encouraging. Corporate Australia is being supported by strong business conditions, upbeat confidence, high capacity use, and healthy profits – all conducive to a lift in hiring and investment over the coming year.
·       No surprises there are still a couple of 'hot button' issues to monitor at present: home prices; household debt levels, subdued wage growth and the Aussie dollar. And while policymakers remain upbeat about the medium term prospects for the economy there is a clear understanding that "consumption growth remains subdued" largely due to "slow growth in real wages and high levels of household debt". Importantly the RBA reiterated its view that while the "growth in housing debt has outpaced the slow growth in household incomes. The recent supervisory measures should help address the risks associated with high and rising levels of household indebtedness".
Read the full report at (VIEW LINK)
---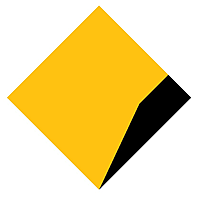 Online Stockbroker
Online Stockbroker
CommSec is Australia's leading online broker. CommSec has been committed to providing the best in online trading since 1995. CommSec helps make informed investment decisions with comprehensive market research, free live pricing and powerful...
Expertise
No areas of expertise