Esports are a rising phenomenon
---
The contact team sport kabaddi that started in India, sepak takraw or kick volleyball that originates from Southeast Asia, dragon boat racing, taekwondo, five variations of karate and jet skiing were among the sports that featured in the 18th Asian Games held in Jakarta and Palembang in 2018. So too did the video games Arena of Valour, Clash Royale, Hearthstone, League of Legends, Pro Evolution Soccer and StarCraft II.
The rise of these six competitive online games or 'electronic sports' to inclusion in games affiliated with the International Olympic Committee netted China two and Hong Kong, Indonesia, Japan and Korea one gold each, though these 'esports' victories didn't count towards the overall tally won by China because these competitive video games only had 'demonstration' status.
Medal status was promised for the 2022 Asian Games amid talk that esports could be included in the Summer Olympics before too long, given their appeal to younger generations who spend countless hours playing online games, many of which are free to play.
And why wouldn't esports deserve Olympic status. Such is the popularity of online games at an amateur level, professional esports have become a US$900 million industry that boasts an audience of 380 million people where leagues abound, teams train, competition is intense and skill is paramount, even it lacks the "anchor of physicality" found in other sports, as the IOC puts it. At the professional level, 'first-person shooter games', 'multiplayer online battle arena games' and 'survivor games' – to describe just three types of esports – are performed in front of thousands of cheering fans. While the rounds of the League of Legends World Championship in 2018 only attracted meagre audiences, the final streamed to about 200 million viewers worldwide, up from 60 million in 2017.
With such a crazed fan base who play and watch online games just for fun, the future of online gaming and professional esports seems assured. At the professional level, the activity enjoys sponsorships from the likes of Adidas, Nike and Under Armour. Media companies such as ESPN, Turner, Fox, NBC, YouTube and Amazon are jostling over media rights. Esports are backed by game makers such as Activision Blizzard, Electronic Arts, and Tencent's Riot Games (owner of League of Legends) that offer millions of dollars of prize money for tournaments.
But Olympic medal status won't come as quickly as promised, it seems. At the end of the Asian Games in October, IOC President Thomas Bach said esports wouldn't achieve medal status at the next games because they promote "violence and discrimination. Egames where it's about killing somebody, this cannot be brought into line with our Olympic values."
Therein lies the biggest challenge confronting the shooter and war-like video games that form a sizeable chunk of the US$138 billion online gaming industry – their social costs. The image of the younger (mostly male) generation spending endless hours playing and watching anti-social, addictive and mindless online games laced with violence and death worries more than their parents. Some behavioural experts warn that these games (and non-competitive video games more broadly) cause mental, social and physical damage. Parents, schools, and health and other authorities are acting to limit the time youngsters spend on video games, to questionable effect so far, but such efforts may be just the start. While online games and esports are here to stay, their days of unhindered growth seem to have ended.
To be sure, many behavioural experts argue against the perceived social costs of video games. Concerns about online gaming are focused on under-18s, so adults are free to play. The restrictions are limited to a few countries though China, the largest online gaming market, is one of them. The social costs of the internet era extend well beyond online games. But the epicentre of the social costs of the internet could well be the millions of teenagers who spend hours killing and destroying onscreen in an age where toy guns are frowned upon in many quarters. Pressure is building for other countries to follow China and Korea in more forcibly controlling the content of online games and time spent playing them. As with any sport, stifle the amateur level and the professional level will flourish less than otherwise.
Never miss an update
Stay up to date with the latest news from Magellan by hitting the 'follow' button below and you'll be notified every time we post a wire. Want to learn more about Magellan? Hit the 'contact' button to get in touch with us. You can also find more insights and analysis from the team here
---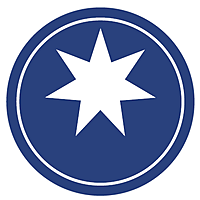 Magellan was formed in 2006 by Hamish Douglass and Chris Mackay, two of Australia's leading investment professionals. The company specialises in global equity and listed infrastructure assets.
Expertise