Europe: Okay for now, Italian exit should not be dismissed
---
Europe is growing at trend again, after last year's disappointing weakness. This was, though, largely due to a series of one-off factors which are estimated to have negatively impacted GDP growth by up to 1%. These included: low Rhine River levels (which restricted the ability of barges to move goods) and also new German car emission standards (which significantly slowed up production). The European Parliament elections have not been a game changer for the region, due to gains in both right and left (nationalist and Green at the expense of the centre). As politics splinters without a clear direction, the result is a continuation of the same, and the odds of significantly greater union with banking, energy, defense and financial market policies are low. For now European equities are cheap and under-owned, and the region is not heading for a broad-based recession imminently. Indeed, Germany and Italy are emerging from their soft landings. 
Europe's structural headwinds are unlikely to come to a head in the next 12 months. The region is not headed for a recession unless there is a global shock. Within the region, Italy is the key risk, and while this year will see some ripples over its deficit levels in coming months and quarters, a full-fledged Euro currency crisis is more likely to be a 2021 story. The Italian–German 10-year bond spread will be key to watch out for with this.
The other risk is the new head of the European Central Bank as the successor to Draghi is i) unlikely to be of his calibre and ii) has very little in the way of monetary policy tools to use (even if they have the "dovish" will, which a German banker would not).
Despite the political shenanigans, the UK economy is holding up supported by a solid labour market and consumer spending. The path ahead can best be described as a tangled cobweb, and none of the options are growth- or finance-friendly. Expect the SME sector to be hardest hit and for the pound to fall significantly further against other major currencies as the UK enters a prolonged period of systemic decline – the current unemployment rate (a 45-year low) is an outlier against other areas of weakness.

Europe does currently have a place in portfolios but selectively so. There are plenty of cheap quality niche assets within the region, particularly in the Nordics and Eastern European countries. 

Author's note: Koda's Head of Managed Funds Research and I have recently returned to Australia from an exhaustive research trip to Asia, Eastern & Western Europe, the UK and India. Over the three week trip we met with a number of fund managers, industry and policy experts, as well as economists to form our macro view and to be able to best position client portfolios. 
---------
More about Koda Capital
Click the contact button below to find out more about Koda Capital.

........
This research note has been prepared without consideration of any client's investment objectives, financial situation or needs. Before acting on any advice in this document, Koda Capital Pty Ltd recommends that you consider whether this is appropriate for your circumstances. While this document is based on the information from sources which are considered reliable, Koda Capital Pty Ltd, its directors, employees and consultants do not represent, warrant or guarantee, expressly or impliedly, that the information contained in this document is complete or accurate. Koda does not accept any responsibility to inform you of any matter that subsequently comes to its notice, which may affect any of the information contained in this document. © Copyright Koda Capital 2019 | AFSL: 452 581 | ABN: 65 166 491 961 | www.kodacapital.com
---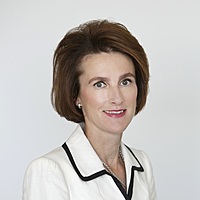 Chief Investment Officer & Partner
Koda Capital
Brigette Leckie has worked in financial markets since the early 1990s and has been Chief Investment Officer & Partner at Koda Capital since 2014.
Expertise