Investing in uncomfortable opportunities
---
What one investor may consider a contrarian idea now, may have incredible rewards in the future. Take SEEK for example, a contrarian idea back in 2014, yet now dominates the online job ad revenue with 90% market share. Finding the companies that will see those rewards is a skill in itself, according to Firetrail Investments Managing Director and Portfolio Manager Patrick Hodgens.  

Today, we have a few contrarian ideas in the portfolio. We call them uncomfortable opportunities. In my experience, some of the best opportunities are the uncomfortable ones.
In this Fund Manager Q&A, I reached out to Patrick to get his view on the economy post COVID-19. Patrick shares his thoughts on value stocks, the future of oil prices, and gives some uncomfortable, but rewarding stock ideas. 
With over 34 years of investing experience, how has it prepared you for the market climate that we've seen in the last few months?
I still remember the 1987 crash, Nasdaq collapse in 1989, the property bubble and debt crisis' of the 90's and the GFC. Each crisis was different. But history provides a good roadmap for navigating severe market dislocations like COVID-19. Understanding the similarities and differences was the starting point for us during COVID-19. Like previous crisis', we saw a large spike in volatility coupled with an increasing amount of trading driven by short-term, macroeconomic data, as opposed to the fundamentals of the underlying business.
Liquidity and balance sheet strength were also key factors we assessed. It became clear early on that many companies were at risk of raising capital, which can create meaningful opportunities for active managers with a long view. As we saw during the GFC, often once the balance sheet issue is eliminated, these companies are sound long-term investments. But you must be selective and understand the risks.
Like the GFC, there were a few days during March where selling was indiscriminate. Everything fell together (correlating close to one). In my view, the opportunity to buy high quality, market leaders at significant discounts to their intrinsic value is rare. But when everything goes on sale, I'm stepping in and buying these companies aggressively. If you are truly a long-term investor, these market dislocations are almost always great (selective) buying opportunities.
The big difference to past crisis' is that many CEO's or senior members of ASX listed companies have experienced a downturn (most of them lived through the GFC). I think this experience prepares you for a crisis. And although we haven't experienced a scenario of self-induced lockdowns and the impacts this has on revenue and cashflow – most companies in our portfolio acted quickly to reduce costs and adapt to the environment.
Why do you think now is a good time to be tilted towards value over growth stocks?

Our guiding philosophy is that 'every company has a price.' This allows us to invest in undervalued growth and value companies and our portfolio will tilt where we are seeing the best opportunities. We look for companies with valuation upside where we have high conviction in the earnings profile of the company. Today, we are seeing more opportunities to allocate capital to companies considered to be 'value' (or lower P/E companies). However, through time we have been overweight growth relative to value. It really is driven by our bottom-up process and where we see the best opportunities.
There are some in the market that are saying 'value is dead'. But this is nonsense. Markets move in cycles. Today, growth stocks are trading at close to an all-time high premium vs value. At some point, some of these growth companies will become so expensive that the market says, 'is this company really worth 50-years of earnings?' And that's when things change. But there are still some great growth companies in Australia that we think are undervalued, with earnings upside. You just need to know where to look.
Firetrail has several contrarian investments currently in the portfolio. Is this a conscious choice? 
Some of our best investment ideas have been contrarian. In 2014, no-one wanted to invest in SEEK because LinkedIn was coming to Australia and was expected to dominate the online job ad market. We spent a lot of time speaking with recruiters, banks, large employers to understand their needs and what SEEK offered. Our view at the time was that SEEK played a unique role identifying 'active' job seekers in a market where employers/recruiters want to place a job as efficiently as possible. So their platform played a critical role. And whilst LinkedIn had great technology and lots of 'passive' job seekers, it didn't replace SEEK.
So that was our research edge when we invested. It was a contrarian view at the time, but today SEEK has around 90% market share of online job ad revenue and they still play the same important role for employers/recruiters looking to find 'active' job seekers.
Today, we have a few contrarian ideas in the portfolio including Worley, Qantas and Lendlease. We call them uncomfortable opportunities. In my experience, some of the best opportunities are the uncomfortable ones.
What is your outlook for oil prices? Why should investors consider a company like Worley when oil prices are low?
Worley is a global leader in engineering projects across the energy sector. Historically, the dominant component of Worley's revenue was derived from hydrocarbon projects for major oil companies. But today, only ~20% of Worley's revenue is derived from oil capex. Worley is also a global leader in chemicals, nuclear and renewables projects. A large part of their revenue actually comes from decarbonising energy projects. I think the diversity of the business is under-appreciated by the market.
But the oil price is still a factor. Major energy firms are incentivised to spend more capex on oil projects when the oil price is higher. And so higher oil prices are good for Worley – but there is still lots of upside based on our valuation with the oil price where it is today. Any improvement in the oil price would represent further upside to our valuation.
Where will the oil price move from here? There are a few variables to think about. Supply has been cut dramatically. But demand is the key delta for oil prices today. If we see a V-shaped economic recovery then the oil price will go higher from here. China oil demand is back to pre-COVID levels but the US market is key as the largest oil market globally. So we are watching the US closely for any signs of a material 'second wave' of lockdowns. In addition, there are risks around trade tensions and the US election on the horizon. So the outlook for the oil price at least in the next 12-months is uncertain.
Every company is different. So is every investment opportunity.
Fundamental analysis is the best way to capture all the different opportunities available in the market through time. To find out more about what's on Firetrail's radar, click the 'CONTACT' button below.
........
Livewire gives readers access to information and educational content provided by financial services professionals and companies ("Livewire Contributors"). Livewire does not operate under an Australian financial services licence and relies on the exemption available under section 911A(2)(eb) of the Corporations Act 2001 (Cth) in respect of any advice given. Any advice on this site is general in nature and does not take into consideration your objectives, financial situation or needs. Before making a decision please consider these and any relevant Product Disclosure Statement. Livewire has commercial relationships with some Livewire Contributors.
---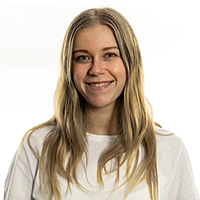 Content Editor
Livewire Markets
Bella is a Content Editor at Livewire Markets.
Expertise