Executive Series - Oventus Medical (OVN) Clinical Director & Co-Founder, Dr Chris Hart
---
CommSec's Tom Piotrowski speaks with Oventus Medical (OVN) Clinical Director & Co-Founder, Dr Chris Hart about:
OVN's Airway Technology and how it compares to Continuous Positive Airway Pressure (CPAP) devices which are commonly used to treat individual suffering from obstructive sleep apnoea and problem snoring.
OVN's plans for the commercial rollout of its O2Vent product following FDA clearance,  which will see exclusive distribution in the US by OVN's distribution partner Modern Dental – which covers approximately one quarter of US dentists through 34,000 dental offices.
To view more Executive Series interviews, visit:
https://www.commsec.com.au/market-news/executive-series.html
---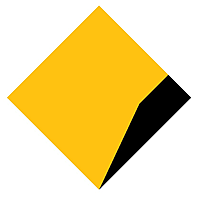 Online Stockbroker
Online Stockbroker
CommSec is Australia's leading online broker. CommSec has been committed to providing the best in online trading since 1995. CommSec helps make informed investment decisions with comprehensive market research, free live pricing and powerful...
Expertise
No areas of expertise