Fidelity: Key picks in the consumer sector
---
The consumer sector offers the opportunity to invest in some of the best known brands and businesses in Australia. But the sector can also be cyclical and competitive, so Fidelity International prefers a selective approach.
In this podcast, Kate Howitt, Portfolio Manager of the Fidelity Australian Opportunities Fund, discusses her thoughts on the Australian consumer sector and nominates three key stocks within it:
Coles Group, the iconic Australian supermarket business;
Treasury Wine Estates, the wine company exporting around the world; and
Lovisa Holdings, the emerging fast fashion accessories retailer.
Tune in to hear Kate explain the key drivers of these businesses, why she likes them and how they fit into the Fidelity investment process.
---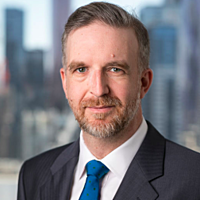 Research Analyst
EL&C Baillieu
Nicolas Burgess, CFA is a research analyst at EL&C Baillieu Limited, focusing on small and mid-caps including the technology, diversified financials and insurance sectors. He has been an analyst for over 18 years and been at EL&C Baillieu since 2012.
Expertise