Finding 'the next Facebook'
---
Huge winners like Facebook don't come along very often, and they're incredibly difficult to identify when they do. So how can investors benefit from these big winners, minus some of the uncertainties? Bill Pridham, Co-Portfolio Manager at Ellerston Global Investments believes in the 'selling pickaxes to gold miners' approach. 
"It's very hard to understand what the consumer will really want over time, but there's going to be a lot of money spent by big companies trying to figure that out. If you're on the other side of that, you're getting a lot of the dollars that are being spent on R&D."
In this video, Bill shares two current examples of this theme that are benefitting from the constant innovation in smart phones.
Key points:
Quality companies have customers that will purchase their product throughout the cycle, regardless of economic conditions
Companies that address a need and a want typically have large addressable markets
In a world of strong network effects, when a company has reached 'critical mass' it's very difficult for them to be displaced 
Want to hear more from Ellerston?
You can register to attend the 2018 Ellerston Investor Roadshow where Bill Pridham Ellerston Global Investments (ASX:EGI) and Mary Manning, Ellerston Asian Investments (ASX:EAI), will be showcasing their best investment ideas and the context in which they are investing for the future. A limited amount of free tickets are available, so please register here
---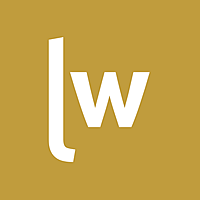 Livewire Exclusive brings you exclusive content from a wide range of leading fund managers and investment professionals.
Expertise