Finding value in IPOs and Spinoffs
---
Join Nathan Bell, Head of Research, and Alex Haynes, Head of Distribution, as they explore the huge rewards and pitfalls of investing in IPOs and spinoffs.
Topics covered include:
What are IPOs and spinoffs
What to look for in IPOs and spinoffs
'3-year' rule for IPOs
Spinoff examples; DuPont spinoff of The Chemours Company and Liberty Global spinoff of Liberty Latin America (LILA)
IPO examples; Dick Smith and Tencent
Listen to the past episodes: (VIEW LINK)
About Peters MacGregor
We use a high-conviction, value-approach to invest in global shares not easily available to Australian investors. Find out more
---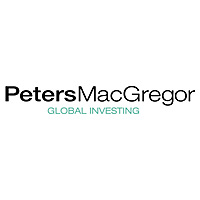 Peters MacGregor Capital Management
Peters MacGregor Capital Management is a value-focused investment manager specialising in global equities. Our clients range from family offices and high net worth investors through to self-managed super funds and financial advisers.
Expertise