Five small cap stocks to watch
---
Stocks with US$ revenues ought to do well in reporting season as these revenues are translated back into A$ at a weaker A$ than in prior periods. We own billing software provider Hansen Technologies (ASX:HSN) which has a high proportion of foreign revenues. Stocks leveraged to housing construction, house prices and renovations ought to also do well. In this space we own housing-related retailers Beacon Lighting (ASX:BCN) and manchester-retailer Adairs (ASX:ADH). Mining service companies will continue to do poorly as they face contract losses and margin pressure. Elsewhere, we think Blackmores (ASX:BKL) is likely to report well as the domestic sales trends of recent times continue. At the smaller end, Vita Group (ASX:VTG) will also be one to watch as they continue to trade well and increase their dividend payout ratio.
---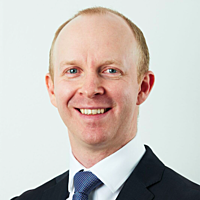 Principal & Portfolio Manager
QVG Capital
Chris Prunty is a co-founder and Portfolio Manager at QVG Capital; a boutique investment management firm specialising in smaller companies. QVG manages money on behalf of high net worth individuals and institutions in a 'best ideas' portfolio of...
Expertise