Fresh ideas from Future Generation
---
This week on The Rules of Investing podcast, we've got a special episode featuring three guests from Future Generation (ASX:FGX & ASX:FGG). The Future Generation companies are set up to provide charities with an annual stream of donations, while providing shareholders with exposure to the best fund managers - free of management and performance fees. The first guest is Louise Walsh, CEO of both Future Generation companies, she'll talk about some of the company's achievements, both on the charitable and investment fronts.  Then Jun Bei Liu from Tribeca Investment Partners and Tony Waters from QVG join us for a special panel discussion discussing some of the key issues facing Australian investors today. 
Topics discussed: 
The outlook for the Australian economy, housing market, and which stocks they're avoiding in the current environment;
The state of the economy in China, and how it affects Aussie small caps;
Why the narrative that algorithms will take over the investment industry is wrong;
Which company they'd own if the market were to close for 5 years.
Recommended reading
Time stamps:
1:36 - Future Generation CEO, Louise Walsh, discusses the achievements of the companies over the last 12 months
5:58 - The recent sell-off, why small caps have fared worse, and Jun Bei and Tony tell us whether they're active buyers in the market
10:20 - What's happening in China, and how it affects Australian stocks
13:25 - Investing in resources producers without speculating on commodity prices
17:04 - The housing market, consumer, and construction in Australia (includes a long and a short stock idea)
31:40 - Why algorithms aren't going to take over the funds management business
35:37 - Jun Bei and Tony each answer our three favourite questions. 
---

Follow Livewire Exclusive's wires
---
---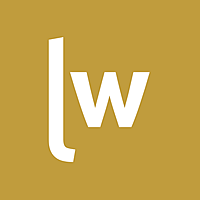 Livewire Exclusive brings you exclusive content from a wide range of leading fund managers and investment professionals.
Expertise