From QE to QT - What will happen to bond yields?
---
The latest FOMC meeting included the release of plans for balance sheet normalisation or a transition from QE [Quatntiative Easing] to QT [Quantitative Tightening].
Consider this: each time QE was launched in America the basic market reaction was for bond yields to head higher.  This was partly a timing thing, and partly a reflection that QE improved the growth and inflation outlook.  So if QE does that, then it's fair to say that at the margin QT is negative for the growth and inflation outlook.
While flows and ownership matter, there are plenty of examples where the market will go where fundamentals ultimately take it, flows/intervention notwithstanding. My view is bonds will ultimately trade to the prevailing growth/inflation outlook.  So when QT comes, bond yields could do anything, but it would not be too surprising to see a counterintuitive move such as bond yields actually falling.
Probably the easiest conclusion to draw is that bond volatility will at least head higher from presently extreme low levels.
This chart came from a discussion on Fed policy plans and market impact in the latest weekly report.
---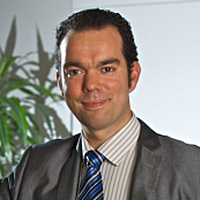 Head of Research
Topdown Charts
Callum is Head of Research at Topdown Charts. Topdown Charts is a chart-driven macro research house covering global Asset Allocation and Economics.
Expertise