Fund In Focus: Magellan Infrastructure Fund
---
Infrastructure and utility stocks have been around a long time – the oldest listed utility, Consolidated Edison of the US, traces its listing to 1824. Yet it wasn't until the 1990s that the asset class became a viable option for everyday investors. 
More than 350 infrastructure and utility companies are listed on global stock markets these days, representing a market cap in excess of $4 trillion; about three times the value of the Australian stock market. There are sound reasons why people should include stocks providing essential services in a diversified portfolio.
Why infrastructure? 
Infrastructure is a distinctive asset class in three ways (where the term infrastructure generally covers infrastructure and utility companies).
Infrastructure has shown to deliver solid and stable earnings irrespective of economic conditions
 
Infrastructure offers inflation protection
 
Infrastructure has lower risk of capital loss
Assets that have reliable earnings growth and stable income streams are typically havens – sources of stability – in times of market declines. 
Why Magellan?
The Magellan Infrastructure Fund has delivered double-digit returns over five, seven and ten years, and 8.2% since inception* in July 2007, leading it to top global performance charts for listed infrastructure funds.  
In the Fund in Focus below, Gerald Stack, Head of Investments and Head of Infrastructure at Magellan shares with you the philosophy and process that has led to their consistent outperformance, what sets their fund apart from other infrastructure funds, and how they have positioned the portfolio moving forward.
*as at 30 September 2018
---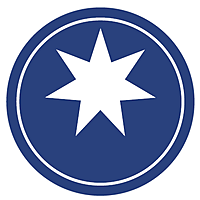 Magellan was formed in 2006 by Hamish Douglass and Chris Mackay, two of Australia's leading investment professionals. The company specialises in global equity and listed infrastructure assets.
Expertise