Fund in Focus: State Street Multi-Asset Builder Fund
---
Investors have enjoyed extremely strong returns over the last decade. But when we ask them about the biggest challenges they face today, two risks stand out in particular: Falling return expectations, and the risk of market drawdowns. So, how can investors mitigate these risks and still meet their future goals?
The State Street Multi-Asset Builder Fund offers Australian investors a solution. The fund aims to acquire a diverse portfolio of investments selected for characteristics such as income, inflation protection, capital growth and risk mitigation. Investments may include equities, fixed income, cash and alternative investments such as commodities, infrastructure, property and managed futures. Portfolio allocations are dynamic, changing in response to the investing environment. 
The Fund is typically suited to investors who

Seek capital growth rather than an income return;
Are prepared to accept some volatility in investment returns;

Want an active approach to managing downside risk in equity markets.
Every portfolio needs a solid foundation. 
The evolving market backdrop creates plenty of opportunities and challenges for investors, and we believe that a multi-faceted and thoughtful approach is the key to generating successful investment returns. To learn more about State Street's Multi Asset Builder Fund, use the contact form below, or click here to visit our website.
---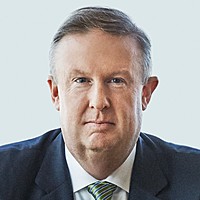 Chief Investment Officer, Investment Solutions Group
State Street Global Advisors
Dan oversees a global team of over 50 investment professionals managing over US$215bn in multi asset class portfolios, including active asset allocation. He joined the firm in 1992 and has over 25 years of investment experience.
Expertise