Fund managers, Readers and Sharesight users: Whose 2017 picks are leading?
---
At the end of 2016 we surveyed contributors and readers for their top stock pick for this year. Our friends at Sharesight polled their users too, and have just updated us on which of these three groups is in the lead… 
The Fund Managers are well out in front, with (as of 30 Sept) putting in an average of 22.5%. Livewire Readers were at 6.5%, and Sharesight users went backwards by 5.6%...
The group included Christ Stott, Steven Johnson, Ben Clarke, Matthew Kidman, and well known broker, Richard Coppleson.
Chris Stott's call on Imdex, and Steven Johnson's call with Alphabet, up 67.8% and 30.4% respectively, have been big drivers of the group's average performance. You can watch their original theses, with transcript, by clicking here. 
Livewire users' stock picks, which were heavy on small caps, has just started to really perform in the last few months. You can find the most recent update here, with Updater, a2 Milk, and Lynas at the top of the leaderboard.
This recent surge for livewire readers has been in line with the sudden jump in all the small cap indices. The Small Ords, for example, was flat for the year in mid-August, and has leapt 9% since. Perhaps capital from investment properties is starting to find a new home? 
The Sharesight portfolio has the unfortunate honour of owning the two worst performing stocks: Retail Food Group (RFG) and Vocus Group (VOC). You can read more about the Sharesight competition, and their platform here.
The competition is not over though, and given the current geopolitical risks in play at present, just about anything could happen to markets in the next few months...  
---

Follow Alex Cowie's wires
---
---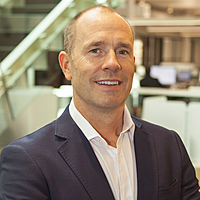 Alex happily served as Livewire's Content Director for the last four years, using a decade of industry experience to deliver the most valuable, and readable, market insights to all Australian investors.
Expertise