Livewire readers' best performing stock ideas: The final quarter
---
At the start of each year, we poll our readers for their best stock idea as part of our Outlook Survey. With just one quarter to go, it's time to check in to see which calls are leading, and hear what our contributors are saying about them.
Updater
Updater has seen a growing chorus of support from Livewire contributors over the last 18 months. Foster first published on it here in May 2016 when the share price was $0.23, followed by Terra in October 2016 when the price had climbed to $0.57.
Several Livewire readers then tipped it in our outlook survey in December 2016 with the price around $0.45, and these readers are currently ahead of all 259 stocks tipped to be at the top of the leaderboard.
Since then we have seen OC Funds, Newgate, and Paragon all publish on the stock. Today the price is $1.25.
You can access the full timeline of wires on the company here, including a recently updated report from Foster:  (VIEW LINK)
A2 Milk
Midcap stock, A2 Milk, appeared on the leaderboard in the June quarter report, up 91% YTD. It has held its position on the board, and is closing the quarter with a roughly 177% gain YTD.
The stock was a big mover during August reporting season, with Catherine Allfrey from Wavestone Capital highlighting it in a post-reporting special episode of Buy Hold Sell, as her standout from the season: (VIEW LINK)
 "You can't go past A2 Milk, it was outstanding. Over 50% rev growth, and 150% profit growth. That was unbelievable, and the stock price responded, and there's more to come."
Lynas
Like many resource juniors, Lynas had spent more than half a decade 'on the bench', with its share price in tatters (down >99% from its peak). However, like many other resource juniors, it has been quietly climbing out of the trough of investor apathy over the last 12-18 months.The company is a near-term producer of specific rare earths, the price of which have been rising, and the stock has gained 150% since a reader tipped it at the end of last year.
More recently, Jim Copland, from IFM Investors, posted on it, pointing out the demand outlook has materially improved on the EV and renewable energy thematic, and saying that:
"[Lynas} is on the cusp of hard-earned, strong free cash flow generation."
Appen
Chris Savage at Bell Potter included tech stock Appen in his selection for the Top stock picks for FY18 report, saying that:
"The company has many of the attributes we look for in a tech company – global presence, leading market position, high-quality customers, long history, barriers to entry, strong balance sheet and good management."
Afterpay
Afterpay is another stock that has had growing support from Livewire contributors. Dean Fergie at Cyan first wrote on the company in mid-2016, when the stock was $1.32. Wilson Asset Management and Arowana have also posted positively on the company, which today trades at $4.35.
There is a great deal of momentum with this company and its share price. The stock surged on results during reporting season, and then again this month on news of a deal with Jetstar, which Dean discussed here: (VIEW LINK)
Xero
Andrew Mitchell at Ophir wrote on Livewire recently in 'From Xero to hero', making the case that investors should never be afraid of a larger market capitalisation if the size of the underlying opportunity remains suitably significant:
"Xero is by no means an up-and-comer in the fintech space, nor an undiscovered gem. At NZ$3.7bn market cap, the business already sits on the radar of many growth investors. While the business has enjoyed fairly spectacular early success, the inherent growth still available remains an attractive proposition to us."
You can read his detailed thesis here. Since then the stock has gained 8% and is pushing higher right now. 
TopBetta
'Most improved' hands down goes to TopBetta, which moved from the second worst performer of 263 stocks (it was down by 58%) over the March quarter, to feature on the leaderboard this quarter.
Recently, Jeremy Bendeich from Avoca highlighted the company as a Buy in an episode of Buy Hold Sell:  (VIEW LINK)
WiseTech Global
Kate Howitt at Fidelity has just published a wire on WiseTech, which provides some history into how Fidelity became an investor as early as pre-IPO stage. That long history helped them get comfortable about the opportunity, as she describes in this short video, in which she mentions:
"That gave us a long time to get to know management, to go through the financials, to really poke and prod at the business model and get a lot of comfort around it. When the IPO came, we had the confidence to take a large position and to buy as much of it as we could." 
BWX
BWX, which owns the highly successful Sukin natural skincare brand, has been performing steadily through the year, but was singled out by Ben Rundle at NAOS Asset Management as a stock that was too crowded.
"At a 25x price to earnings ratio, there is very little margin for error, so any slip-up could see the share price re-rate significantly."
Previous quarterly reviews on outlook stocks
Review the Q1 outlook stock review here: (VIEW LINK)
Review the Q2 outlook stock review here: (VIEW LINK)
Not an existing Livewire member?
Join 78,000 other Livewire users, by registering here to enjoy the benefits of Livewire's free membership, including:
First access to exclusive interviews with leading fund managers and advisors
Discover new investment opportunities and products
Receive the Trending on Livewire morning note featuring the top articles each day.
---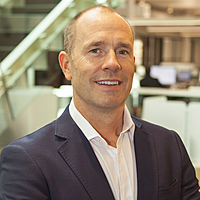 Alex happily served as Livewire's Content Director for the last four years, using a decade of industry experience to deliver the most valuable, and readable, market insights to all Australian investors.
Expertise