Gold higher......Greenspan shrugged!
---
Gold moved higher overnight, continuing its impressive start to the year that has seen the yellow metal rise 9%, whilst silver, which is currently trading above USD $18oz, has put on closer to 15%. 
The move has been impressive given the complete absence of volatility and in risk assets, though given gold was oversold at the start of 2017, some kind of rally was to be expected. 
Portfolio diversification and a desire to hedge rising inflation are part of the growing demand, with declining real yields also supporting the metal. 
For local investors, gains in precious metals continue to be limited by the strength in the AUD, though we expect that to peter out soon given most forecasters see iron ore falling back toward USD $60. 
More details on this, plus our thoughts on Alan Greenspan and his latest views on gold, including why it remains the primary global currency, the latest Credit Suisse Investment Yearbook and some RBA fake news here
---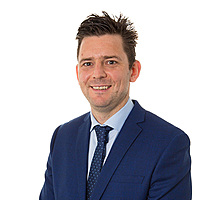 Gold bull since early 2000. Have spent +20yrs working in investment analytics, research & portfolio construction. Author of two books on investing in gold and the causes of the GFC. Lover of markets, competition & technology
Expertise