Gold Mountain – Gold drilling to commence
---
Gold Mountain is set to commence drilling and bulk sampling on its Crown Ridge prospect within the Wabag Project, located 75km ENE of Porgera in the Highlands of PNG. The work is targeted at estimating an initial JORC-2012 resource, and also to assess the viability of a relatively short-term production start-up, results and permitting allowing. Work to date has confirmed the gold prospectivity of Crown Ridge, with 48 out of 52 test pits over a 750m x 750m area of interpreted palaeo-alluvials filling a diatreme crater returning appreciable panned gold – this included one pit returning 75.05g of gold and 8.71g of platinum from 125m3 of material.
Crown Ridge is thought to be the source of alluvial gold downstream from the interpreted diatreme crater, with the nature of some nuggets also suggesting a primary source close by; this is supported by the presence of quartz float containing visible gold. As such, the upcoming drilling will also test hard rock targets around the diatreme margin, an important structural setting for mineralisation in similar systems globally.
Crown Ridge (and the whole Wabag Project) is an underexplored area in a major global gold province, with this drilling to be the first completed in the Wabag tenements. To read our update report on Gold Mountain please follow the link below.
---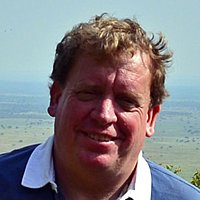 Senior Analyst
Independent Investment Research
Mark is a Senior Resources Analyst for Independent Investment Research, with a focus on junior and mid-cap listed resources stocks. With over 10 years as an analyst, following on from 17 years as a geologist, he has a good insight into the sector.
Expertise