Hidden value in quality retail stocks
---
Value is hard to find in the market today, so in the third and final part of our recent brief, we asked our panel of experts to share an investment that offers an attractive risk-reward proposition. Interestingly both equity calls are in the bruised-and-beaten retail sector. Our asset class call looks at currencies. Responses from Nikko AM, Monash Investors and Schroders below. 
Harvey Norman is a very interesting proposition
Jason Kim, Senior Portfolio Manager, Nikko AM 
While the market is concerned with the housing cycle, and the prospective entry of Amazon, we think that both of these concerns are overblown. In addition, Harvey Norman (HVN) also suffered from allegations of inappropriate accounting practices implying that reported earnings were questionable and became a target for shorting by hedge funds around the world. 
We have followed HVN for a very long time, and we are quite comfortable with the reported earnings, as the cash flow over time has been roughly in-line with the earnings.  In addition, over more recent years, the dividend payout has been quite high which suggests that their earnings are roughly in-line with their cash generation.  So, we believe that concerns about their earnings being questionable are unwarranted. 
With respect to the housing cycle, while HVN has ~50% of sales from furniture, kitchen, bedding and large appliances, there are a lot of sales driven by replacement and upgrading. For example, TV sales have recently been strong due to the release of larger screens with higher resolution.  This replacement and upgrading occurs irrespective of the housing cycle. 
Amazon is expected to enter the market initially with its Marketplace offer. Harvey Norman has less than 20% of sales from computing products which will be threatened by Amazon. But as one of the largest retailers of computers in Australia, HVN will receive support from suppliers in the form of promotions, exclusive products and better prices. 
HVN is also going through an efficiency program where they are improving their systems which will lead to lower costs over time. Harvey Norman earns more than 30% of profits from its property investments, so the earnings are much more defensive than other Australian retailers, which lease their properties. The property portfolio is worth more than $2.5bn, so on a break up basis the operating business is trading on a sub-7x PE. Their balance sheet is under-geared and there are $500m of excess franking credits.
At a share price of $3.69, HVN's PE is at 10.1 times 2017 earnings (after allowing for cost outs to come, is somewhere near mid-cycle earnings), they have an 8.7% fully franked dividend yield, very low debt levels, and with a share price underpinned by direct property holdings that account for roughly $2.40 in value per share.  
Lovisa looking undervalued
Simon Shields, Portfolio Manager, Monash Investors Limited  
Lovisa is a vertically integrated retailer of low priced jewellery. It is fast fashion, with the inventory being replaced up to 10% in a week. It is very well positioned in contrast to other retailing stocks that have been marked down by the market recently.
First, it is a low cost spend for its clients, so it tends to remain relatively resilient even when consumer spending weakens more broadly.  This is demonstrated by its latest results, with like-for-like growth running around 10% for the last 9 months.
Second, the product does not lend itself to online shopping, because of its low price, and the impulse nature of the purchase.
Thirdly, it is rapidly rolling out new stores and has a strong track record of quick payback as it does so. 
Lovisa is trading on an analyst consensus PE of 13x for FY18 with double digit growth expected over the next few years, being a combination of like for like increases and store openings.  In the past it has accelerated its growth through bolt on acquisitions. 
Sterling looks attractive
Simon Doyle, Head of Fixed Income & Multi-Asset, Schroders Australia 
There are 2 things we think will be important. The first is don't be afraid to step out of the way – avoidance is an effective strategy. Cash is attractive in reward / risk space, and will be particularly attractive if risk assets start to re-price.
The second is to look below the surface. The de-synchronisation of economies, and potentially monetary policy, means there will be opportunities as currencies, interest rates and sector themes (i.e. growth v value) realign.
For example, from a valuation standpoint, we like GBP (it's still cheap post Brexit). On the other hand, the AUD is still overvalued and given its correlation to the global growth cycle, it will fall if risk assets re-price. 
High risk of significant correction
In the first part of this series, we asked a selection of fund managers: From your perspective is there a heightened level of risk to current valuations? Our respondents told us that current valuations across most assets point to a high risk of a significant correction, that the bond-proxy stocks look very vulnerable, and that the high PE across industrial stocks are a concern. You can access this here.  
4 approaches to investing in expensive markets
With markets currently nervous and also expensive, for the second part of this series, we asked: "What strategies or techniques allow you to remain invested even if valuations appear stretched? You can access this here.  
---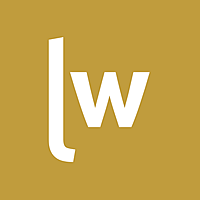 Livewire Exclusive brings you exclusive content from a wide range of leading fund managers and investment professionals.
Expertise