"Green shoots" for pandemic-hit businesses despite the need for policy change
---
The Australian economy has weathered the COVID-19 storm spectacularly well. Households are spending, disposable incomes are up, a record 63% of the population is currently employed, real-estate values are rising, and the stock market is soaring.
But stress is now creeping into our economic system due to COVID-19 trading restrictions, community lockdowns and extended border closures.
Australian businesses are under pressure as they attempt to manage rising costs, restricted access to labour, and supply chain bottlenecks.
From our local cafes through to our largest miners, almost every industry is affected.
High commodity prices coupled with an elevated level of economic activity (predicated by low interest rates and global economic stimulus) are increasing manufacturing costs. These higher costs reduce margins and lower the profitability of our Australian businesses.
To remain solvent, businesses are forced to pass on these cost increases to consumers. Higher priced goods and services are resulting.
Recent conversations with management highlight the extent of these cost pressures. Mining companies are signalling higher operating costs due to consumables, freight, and labour pricing. Contractors are under pressure due to increased manufacturing expenses and labour wage inflation. And the building and construction sector is having to manage skyrocketing material pricing (timber particularly is in high demand and whilst short supply).
Further exacerbating this economic stress is extremely limited access to labour, resulting in wage inflation and productivity underperformance.
Labour availability has been restricted by international and domestic border closures. The resources, infrastructure, hospitality, retail, and agriculture sectors have been materially impacted by an undersupply of talent. In Western Australia for example, labour costs have increased by 5-10% for resources companies in the 12 months alone. For specialised trades, such as diesel mechanics, costs have inflated by more than 20%.
It is estimated that WA needs an additional 40,000 resource workers (on a current base of 140,000) by 2023. With borders closed and international 457 Visa's essentially non-existent, the workforce shortfall is set to only exacerbate.
Operating costs will further increase as businesses fight for talent, thus inflating wages.
Furthermore, the labour shortfall is now impacting productivity. Fruit growers are struggling to find pickers resulting in reduced output yields, tourism hubs are unable to staff cafes and restaurants as the "backing-packing" workforce dwindles, and large infrastructure and mining projects are experiencing significant delays and cost over-runs.
Labour access is now a major problem
Compounding economic stress is the restriction of supply chains. As nations control borders to reduce the spread of COVID-19 global freight volumes have been restrained. This dynamic is increasing the price to move products across borders and is lengthening the time to distribute.
Along with inflating costs and a lack of available labour, these supply chain restrictions represent another operational and financial headwind to Australian commerce.
The automotive sector, for example, has been notably impacted. While the demand for vehicles remains elevated due to high household disposal income, global manufacturers are struggling to meet this demand as supply chains remain constrained. Access to automotive computer chips is extremely limited, raw material pricing is high, and shipping meaningfully backlogged. Dealers are simply unable to fulfil customer requests within a reasonable time frame. Thus, consumers are paying higher prices whilst waiting significantly longer for delivery.
Fortunately, there are signs of economic relief
A potentially stronger Australian dollar will alleviate cost pressures for companies with offshore manufacturing and reduce freight costs. As global travel recovers and as vaccination rates enable international borders to open, supply chains will mend, and freight costs reduce. And as high commodity prices fuel additional resource development, the resulting increased supply should act to alleviate high raw material costs.
These factors will diminish the economic stress being borne by our Australian business. However, yet more is required of our government.
State and Federal leaders must address the Australian labour shortage. Visa programs for skilled workers are required to fast track migration once our borders open. An improved Visa process will reduce the friction for workers migrating to Australia and dramatically ease labour pressures being experienced by many industries.
Our Australian businesses are wonderful, pressured by COVID-19 they have innovated and enhanced their operations.
We must continue to support them, buying Australian owned, made and grown.
However, we must also make our collective voice heard across the government. A voice ensuring that policy decisions support business long-term, underpinning the competitiveness of Australian commerce globally for years to come.
*This article was originally published by The Australian Newspaper.

Not an existing Livewire subscriber?
If you're not an existing Livewire subscriber you can sign up to get free access to investment ideas and strategies from Australia's leading investors.
And you can follow my profile to stay up to date with other wires as they're published – don't forget to give them a "like".
---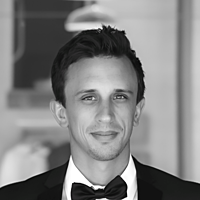 Portfolio Manager
Renaissance Asset Management
Michael is a Portfolio Manager at Renaissance overseeing Australian equity investments. He also is a Finance Lecturer at UNSW and a Honours Supervisor at the University of Adelaide. Michael holds a BEng, GDipLaw, MBA and a MLaw.
Expertise