Has the market run too hard?
---
The results of the analysis are set out in the chart below.
Some observations we would make are:
Valuations for both the "high quality" and the "Index" portfolios appear – unsurprisingly – stretched at the moment. The ratio of value to price is about as low as it has been over the past ten years.
More interestingly, this problem seems to be affecting high-quality businesses in a similar way to other businesses.
In view of this, we may need to refine our complaint somewhat, to say that it is hard to find businesses of any quality trading at attractive valuations at the moment.
There is a small element of glass half full here, in that there is no indication that high-quality businesses are poised for relative underperformance.  However, whichever way you look at it, there seems to be a good case for long-term investors to approach the market with a degree of caution.
Tim Kelley is Montgomery's Head of Research and the Portfolio Manager of The Montgomery Fund. Read more from Tim here:  (VIEW LINK)
---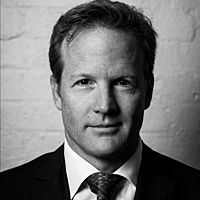 Former Head of Quantitative Research
Montgomery Investment Management
Tim Kelley has retired from Montgomery Investment Management, effective 30 September 2021. Tim's final project has been drafting our investment guidelines to integrate environmental, social and corporate governance (ESG) considerations into our...
Expertise