Have the Banks been pushed below fair value?
---
Slowing growth and tightening profit margins, customers entering financial stress and falling asset values; It sounds like the recipe for a disastrous investment but what if the price of the investment has factored in something even worse, which failed to eventuate?
The big four banks have seen their shares prices fall between 25 and 35 per cent since peaking in early 2015. The National Australia Bank (ASX:NAB) is down 35 per cent, Westpac (ASX:WBC) is 34 per cent lower, the Australia and New Zealand Banking Group (ASX:ANZ) has fallen 27 per cent from its 2015 highs and the Commonwealth Bank of Australia (ASX:CBA) has declined by more than 25.5 per cent.
They have also significantly underperformed the broader market, as measured by the S&P/ASX 200, which has fallen 3.8 per cent since March 2015. As an aside the S&P/ASX200 is about where it was in February 2008, that's almost 11 years with no capital growth.
Of course, the banks have had plenty to negotiate in that period; Investors remain uncertain about the outcome of the Royal Commission into Misconduct in the Banking, Superannuation and Financial Services Industry, which follows hot on the heels of David Murray's Financial System Inquiry (FSI), AUSTRAC's case against the Commonwealth Bank, the Australian Competition and Consumer Commission's probe into mortgage pricing and the Productivity Commission's inquiry into the banking sector.
Thus far the consequence of all of the above has been a requirement for the banks to hold more capital, their inability to leverage balance sheets as aggressively, slowing credit system growth, and thanks to rising global rates and APRA's response to the FSI – which moves more mortgage borrowers into Principal & Interest loans, lower net interest (profit) margins.
But it is the uncertainty over the impact of the final report of the Royal Commission that has seen investors push bank share relative performances to levels normally reserved for a GFC-like event.
Indeed, in the absence of a recession, bank shares have been pushed below fair value and may now represent one of the few truly attractive value-investing opportunities in the Australian market. Over the next 35 years, the population of Australia may double, ensuring the banks will be writing many more business loans and mortgages than they do today.
That long-run growth runway may have been lost in the mire that that banks now find themselves in.  And if a recession does transpire, lower bank prices may produce an even more attractive entry point.
---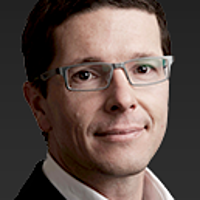 Chief Investment Officer
Montgomery Investment Management
Roger Montgomery founded Montgomery Investment Management, www.montinvest.com in 2010. Roger brings more than two decades of investment, financial market experience and knowledge. Roger also authored the best-selling investment book, Value.able.
Expertise