Hear, Hear, For Echo Resources
---
Echo eyes the re-start of production at Bronzewing, with 1.7Moz of resources now in the bag. Plus, a re-rating looms for Capricorn Metals as it prepares to release the feasibility study on its 100,000ozpa project in WA and Sipa's desert hunt for a world-class copper-gold discovery gathers momentum.
Hats off to crew at Echo Resources
There are plenty of examples over the years of new owners of gold treatment plants getting excited by the moment and turning things on without a supporting resource base, leaving them to scramble for more ore – which inevitably leads to ruin.
So it's hats off to the crew at Echo Resources (EAR) for their methodical approach to working up a supporting resource base before flicking the switch on at its Bronzewing processing plant in the Yandal gold belt in Western Australia.
Bronzewing is rated at 2 million tonnes-a-year, and it can now be said that Echo is well on the way to a restart, after more than doubling the resource base at its Orelia deposit to 15.9 million tonnes grading 2.1g/t for 1.1 million ounces (90% in the Indicated classification).
Orelia is 10km south-west of the Bronzewing plant and the growth in its resource base takes Echo's global resources on the Yandal to 1.7 million ounces. That's not expected to be the end of the story, with Orelia and a multitude of other deposits and targets on Echo's big Yandal ground position to serve up more gold over time.
The Orelia upgrade further de-risks a restart of the Bronzewing plant, the cost of which has previously been estimated at all of $12.5 million – an amount more than covered by the projected $41 million in earnings that could pulled in from initial mining starting at the Julius satellite deposit, where a 68,000oz reserve has been outlined.
Because it would probably take no more than six months to refurbish Bronzewing, a move into production in the latter part of next year would now seem possible. That has implications for Echo's market value. Its shares popped 4c or 29% higher on Thursday to 17.5c, making it a $57 million company.
When the suspected full re-rating to near-term producer status takes hold remains to be seen. But it can't be far off now thanks to the de-risking influence of the Orelia upgrade.
Re-rating Capricorn
Another de-risking event that could be expected to lead to a market re-rating is close at hand for Capricorn Metals (CMM), which is close to releasing its bankable feasibility study into the development of its Karlawinda gold project in the Pilbara.
There is every reason to think that the BFS will confirm Karlawinda, discovered in 2009 on a previously unknown Archean greenstone belt, is on its way to becoming a low-cost annual producer of 100,000oz by late 2018 or early 2019.
Confidence in all that grew with last month's maiden reserve estimate for the starter Bibra deposit of 21 million tonnes grading 1.06g/t for 713,000oz, good for an initial mine life of 7 years.
The grade is on the low side of things but Bibra's low strip ratio across its homogenous mineralisation, and the presence of a sweet laterite blanket of mineralisation to be mined from day one, means strong margins.
There are some hurdles to clear before mining starts, namely funding the expected $130m capital cost (late 2017/early 2018) for the 12-month building of a three million tonne-a-year processing plant.
But with the gold price knocking on the door of $A1,700 an ounce, there's no better time than the here and now to be out and about seeking that sort of debt-equity funding.
The brokers have warmed to the Capricorn story of late. Cathy Moises at Patersons has just placed a 26c price target on the stock and, last month, Euroz came out with an 18c price target. That's all very interesting given Capricorn last traded at 9.5c for a market cap of $50 million.
Sipa's desert hunt for the big one
This space made a big call back in April that there was so much exploration action by the juniors and the big boys in WA's Paterson province that it had to be the location of Australia's next big minerals discovery.
Well it hasn't happened just yet. There has been plenty of smoke but not much fire. But hope necessarily springs eternal in the exploration game and the action in the Paterson to the north and south of Newcrest's 37 year-old monster Telfer gold (with copper) deposit continues aplenty.
So the bet is still on the table. And who knows, it might just be the gang at Sipa Resources (SRI) who set things alight up there in the coming months.
Trading at 1.4c for a market cap of $13 million, Sipa is doing what juniors should do – drill for a potential game-changing discovery.
The first of three planned 500m holes has just kicked off at Sipa's Obelisk prospect, part of its Paterson North copper-gold project.
It is no stab in the dark. A whole bunch of the latest in hi-tech exploration techniques – even the CSIRO has chimed in – suggests that Sipa is zeroing-in on a big and potentially juicy mineralised system below the near-surface copper mineralisation identified in previous drilling.
Sipa managing director Lynda Burnett won't mind it being said that she is a seasoned geologist. And according to Burnett, the deeper target at Obelisk is "one of the more compelling'' exploration targets she has seen.
She said the planets are aligned for the drill program from a geochemical, geophysical, geological, structural, and petrological perspective. So the push deeper at Obelisk is as justified as these things can be.
It won't take long to find out if there is a big reward or not from the drilling campaign as it will take no more than four weeks to complete, with initial assay results expected to be available by mid-to- late October.
---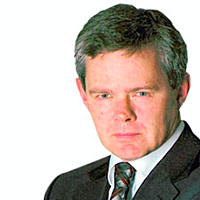 Principal
Independent Journalist
One of Australia's leading business journalists, Barry FitzGerald, highlights the issues, opportunities and challenges for small and mid-cap resources stocks, and most recently penned his column for The Australian newspaper.
Expertise