High quality, low cost graphite
---
One of the issues facing potential graphite developers now is the large number of companies (and projects) fighting for a relatively limited pool of funds and customers. As such, to be successful, a company will need to differentiate itself through providing a product that will be sought after, and a project that will give good returns to investors. One company that fits the bill is Walkabout Resources (market capitalisation of $11 million), that holds the Lindo Jumbo Graphite Project in southern Tanzania, adjacent to Magnis Resources' (market capitalisation of $256 million) Nachu Project. The Lindi project is characterised by a number a key fortes, including that it has a high grade resource that has the capacity to produce a high grade and purity concentrate with a large proportion (>75%) of the graphite having a flake size of "large" or bigger, with the planned products suitable for most, including premium applications. The high grade (16.2% TGC) mining inventory also means that the operation will be low cost, having the forecast second lowest operating cost per tonne of concentrate amongst peers, and the lowest capital intensity; figures supported by the recently completed DFS, with the Company now looking at offtake and financing. To read our recently completed research on Walkabout, for which we have a valuation of $0.62/share, please click on the link below.
---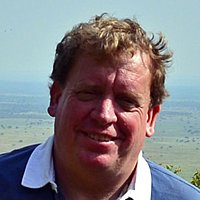 Senior Analyst
Independent Investment Research
Mark is a Senior Resources Analyst for Independent Investment Research, with a focus on junior and mid-cap listed resources stocks. With over 10 years as an analyst, following on from 17 years as a geologist, he has a good insight into the sector.
Expertise