Housing – back to the races?
---
It's all over the news, it sounds like the housing market is staging some sort of recovery. According to select popular media, buyers have been applauding the latest rate cut and were itching for an excuse to enter. Admittedly, some of these sources have a vested interest (think leading online sales/rental websites) so it might be best to stick to a few key data points. Is it truly back to the races again or is a period of stabilisation coming, maybe this is just a dead cat bounce?
Well, the truth is, we aren't housing market experts and there are conflicting views out there but we can try to offer a few viewpoints for readers to think about.

According to the latest RBA data (to the 26 Sept 2019), housing prices and housing loan approvals have recorded a notable uptick. That data is a month old but Corelogic and Domain have confirmed the trend has continued into October. The increase is the first 'sustained' increase since 2017, which was the start of the housing market's mini crisis. The steep drops came after a period of extended growth that went way back to 2011/2012. That growth has seen many priced out of the Aussie dream – a house with a two car garage and a few bedrooms – and saw the rise of the apartment boom, resulting in a saturation of apartments into the market (which are now more affordable, compared to the dream, both for first home buyers and investors alike).


In correlation to the housing price uptick, unsurprisingly, total dollar value housing loan approvals have recorded similar increases (see graph below). Both the increases in prices and loan approvals shows that monetary policy continues to fuel housing demand and with rates envisaged to remain low for a long time to come, it may be difficult to dismiss the recent uptick as just a dead cat bounce (and perhaps a short to medium term floor has been found). Ignoring those sources that have a vested interest, non-biased commentators suggest we may be about to experience a period of stabilisation. Backing up that theory, with wage growth low and forecasts for slowing economic activity globally, it is hard to imagine a return to the boom times. Nonetheless, Australia continues with a high migration policy and the stats indicate a large component of housing demand stems from foreign investing and migrants. Australia (and particularly the major capital cities) have lofty targets for population growth, which also supports the stabilisation theory. Sydney, for example, is approaching the point where almost half the people living in the city were born overseas.


A very interesting point to note is that private residential building approvals have yet to log the kind of uptick seen in prices and loan approvals (see below graph). This would suggest that the rapid build-up in housing that occurred in the last few years (particularly in apartments – 'higher-density housing') is being soaked up by buyers rather than new housing being built. Any notable positive moves in the number of building approvals may provide the best indication if any sort of sustained recovery will eventuate. Any increase in the number of building approvals would obviously also provide better news for the construction industry which has borne the brunt of the pullback.
---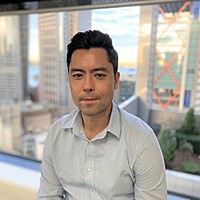 Investment Governance and Research
Mason Stevens
Josh is an investment governance manager at Mason Stevens, with over 13 years' experience in financial services. He has worked for the likes of Magellan, Blackrock, Wise Owl, Investment Partners and the ASX.
Expertise