How Ben Griffiths consistently beats the benchmark
---
Ben Griffiths of Eley Griffiths Group views the stock market as a battle; only the weapons are reading, forming relationships, and learning to manage money.

And like with any battle, having a clear and focused strategy along with guts and conviction to execute is key to victory. And the Eley Griffiths Emerging Companies Fund is certainly no stranger to that. The fund has delivered investors returns of 18.71% annually for the last three years to May 2021, compared to just 7.89% for the small-cap benchmark.
One of Griffiths' strategic maneuvers is to invest in incredible companies participating in major market thematics, whether they're Growth or Value.
On Growth, Griffiths believes one of the most exciting opportunities is the boom in the multi-billion dollar online gaming and wagering markets, particularly given that betting digital adoption is in its infancy in the U.S. 
On Value, it's a beaten-down sector that's ripe for recovery, given the rollout of vaccines is picking up pace.
"The thought of owning an airport right now is something that would not impress people, but out of adversity, of course, comes opportunity," Griffiths says.
In Livewire's Top-Rated Funds Series, Griffiths shares more about his investing philosophy, names his top stock choices to play the aforementioned themes, and reveals his secret to making serious money.
Edited Transcript
Ally Selby: What motivates you as an individual. You've been doing this for quite some time, so what keeps you going?
Ben Griffiths: I love situations where putting the work into my analysis, reviewing the markets on a daily basis, and then placing bets results in some winning trades. Not always, but I work towards that. So, I think it really is the thrill of pitching my skills and those of my team against the benchmark and the market. It's really that cut-and-thrust of almost going into battle on a daily basis.
Ally Selby: What's your background and how did you develop your investment philosophy?
Ben Griffiths: I've been in this business a long time but essentially started as a stockbroker, so I've spent a bit of time on the sell-side.
After my university studies, I immersed myself in as much financial literature as I could, reading up on all the great money managers of our time. And then I was able to pile a beginning in stockbroking into a career in funds management.
I came to realise quite early on that there are no shortcuts in funds management. You've got to put the work in, do the reading, form the relationships, and then you've got to learn how to manage money. 
That's how it all came about. Having spent time on both sides of the phone (buy-side and sell-side), a few hours on the clock and then a few bouts of market upheaval. And nothing prepares you better than a December 2000 dot-com collapse; a GFC event; or even the events of last March.
Ally Selby: Are there any people that come to mind as key mentors?
Ben Griffiths: On the local front, the now-retired Australian fund managers Peter Mowat and Greg Matthews were very inspirational for me. And then internationally, of course, I've read the works of Warren Buffett and Charlie Munger, as have most in the industry. They are inspirational in their own way.
Peter Lynch from the famed Fidelity Magellan fund (in the US), his works are incredibly motivational. And Larry Williams, who's a lesser-known technical analyst from many years ago, had a very simple approach – to both trading markets and reading markets – that I really subscribe to. I like the style, follow Larry's work and I think I have employed a lot of his principles in how I think about markets on a daily basis.
Ally Selby: What's an investment topic or theme that you and the team are spending a lot of time debating at the moment?
Ben Griffiths: The big preoccupation for us is for how much longer the value or cyclical part of the share market can keep going.
We're debating how much longer it can rally, this debating process having started with gusto just after we had the US presidential result in November. And then six days later, we had three US vaccines announced. That ushered in a recovery in cyclical names or stocks that are bound up in good economic outcomes and economic recovery. So, these particular bouts or these waves of price action tend to do well when you have low-interest rates and an accommodative backdrop. We're seeing that right now.
How long can it go for? I think one yardstick we're trying to see whether we can apply is the steepening yield curve, the direction of which is all-important. 
The US yield curve at the moment, between the 90-day and 10-year bond, is about 260 basis points. As the yield curve steepens, I would expect to see continuing interest in cyclical stocks.
Ally Selby: Where do you think we are in the market cycle right now?
Ben Griffiths: I believe we're at a very mature stage of the market, which has been rallying very hard out of the March 2009 lows. Of course, we had another important test in March of last year, which was eagerly bought out, which I'm pleased to report on.
In terms of a cycle with the stages of pessimism, scepticism, optimism, and of course, euphoria, I think we are moving into the euphoric stage of the market. We've seen it with the level of interest that private clients have got in the market here and internationally; the development of so-called SPACs (special purpose acquisition companies) in the United States - the cashbox vehicles - that's a direct outworking of, I think, a highly excitable market and a large liquid pool of untapped household investors.
Investor interest at that retail level tends to suggest that the market's getting a bit frothy in parts. While we have pockets of euphoria, I think the market can continue to rally in recognition of the earnings recovery and the fact that liquidity remains very supportive.
I'm not currently forecasting a correction of any large scale. Along the way, we'll have selloffs that will restore pricing to more sensible levels, but no major cataclysmic correction is on the horizon, from what I can see.
Ally Selby: What is one key thematic or idea that you think investors have to get right to be successful over the coming decade?
Ben Griffiths: That's a very good question because as much as investors want to buy value and they want to buy stocks they know, they must have regard. Especially if you've got a longer-term perspective, you need to think about a thematic that is yet to play out. For me, as a seasoned investor, the most exciting thematic is the rise and rise and rise of i-gaming and e-gaming and e-sports.
We're talking particularly about online betting and gaming in the United States, where betting and gambling was essentially prohibited outside the government tote for a hundred years. But we've had the passing of legislation there, which is progressing state-by-state in opening up wagering and gaming across the United States.
We've already got a substantial market in global video gaming as well – we're talking about Nintendo games and Activision Blizzard and Take-Two and those sorts of businesses – that is already worth around $31 billion. But it looks to me very much like i-gaming and e-sports will dwarf that in size.
So, there's an enormous opportunity that goes with the rise and rise of online commerce that is now associated with gaming and wagering. There are a number of Australian businesses involved in that area as well – we're talking about Aristocrat (ASX:ALL), PointsBet (ASX:PBH), BetMakers (ASX:BET). We're talking about PlaySide (ASX:PLY) and Mighty Kingdom (ASX:MKL), those sorts of names. In their own way, they're also involved in what we think will see enormous uptake, revenue growth and participation over the next decade. With substantial opportunity ahead, we think that's a long-term metric that investors probably need to have a think about.
Ally Selby: If you had to pick one of those stocks for investors to back over the long-term, what would it be?
Ben Griffiths: Well, that's a very tricky question. They're all highly exciting. PointsBet is doing some very, very clever things in terms of winning market share and establishing a presence in a number of US states. With their credentials, experience and business model, we think they will progressively grow out their footprint across the United States. So probably PointsBet, which we at Eley Griffiths Group have invested in from quite early on. We're very excited about the way in which PointsBet is approaching this terrific opportunity.
Ally Selby: Are there any long-term investment ideas that you're also backing at the moment?
Ben Griffiths: One exciting longer-term opportunity sits within the infrastructure space. In this miserable environment in which we've found ourselves in the last 18 months, airport ownership is something that people would frown upon. 
The thought of owning an airport right now is something that would not impress people, but out of adversity, of course, comes opportunity.
And just locally, you can't look too much further than Sydney Airport (ASX:SYD), but I think even more exciting for us as an investor is the opportunity that Auckland International Airport (ASX:AIA) in New Zealand presents. It's the third-busiest airport in this part of the world after Sydney and Melbourne, it's clearly like all airports in having a strong reliance on air traffic for its business model, but not entirely.
It's also a successful retailer and a successful property developer. So I think a longer-term portfolio should consider airport investment. And Auckland International is a small-cap that sits in our portfolio and which we've owned for quite a while. It's very well managed and is a monopoly operator – if you're going to New Zealand you're almost certainly going via Auckland.
With a very well-considered plan and business model – I guess it just needs the relief that the return to normal air traffic will bring – we believe the potential for Auckland International airport is high and strong. So we remain a committed shareholder and I'd probably have a few more to buy too.
Managed Fund
Eley Griffiths Emerging Companies Fund
Australian Shares
Ally Selby: And just finally, what's one practical piece of advice for investors seeking to be more successful?
Ben Griffiths: One of the many things I've learned along the way, having been drummed into me at an early age, is that you need to be patient in matters of finance and funds management. 
Investors need to be patient and in many cases need to take a longer-term view. Sometimes when a story is momentarily derailed, you need to hold the line and be patient with the company.
If you're backing a business that is well managed, conservatively funded and well-structured and not overly risky in terms of how it is funding its operations – that is behaving well technically and has a sound market opportunity – you should hold it.
It's very easy to lose patience with a stock because the bloke next door has bought a stock that's doubled in the last week and yours hasn't. It's a natural human inclination, but you need to be patient and you need to sit and nurse stocks. Sometimes if you wait long enough, you will get multiples of your money rather than just a quick doubling of your money. So I think patience is the most underestimated attribute for a good investor is patience.
Ally Selby: How do they avoid the market noise though?
Ben Griffiths: Well, that's part of the discipline of looking at your stock and being convinced, looking at your company and following it and being convinced of the merits of what it's doing. 
If it does soften up and comes off a bit because of normal market reactions, then you've got to buy more. So it just means you've done the work. You just need to sit with them.
Because for me, that's probably the greatest failing of an investor is lurching from one idea to the next and moving around. And all you're doing is crystallising small gains that you'll share with the ATO and also crystallising gains that you'll be paying brokerage on. And so you'll end up paying huge amounts of brokerage and make a huge donation to the Australian Taxation Office. And you actually end of the day won't go anywhere. So I think patience is key and it's a much-underestimated feature of good investing.
Access to a list of Australia's 100 top-rated funds
Detailed fund profile pages to help you compare performance, fees, and philosophy
Exclusive in-depth interviews with expert researchers from Lonsec, Morningstar and Zenith.
One-on-one videos and articles with 16 of Australia's best fund managers
........
Livewire gives readers access to information and educational content provided by financial services professionals and companies ("Livewire Contributors"). Livewire does not operate under an Australian financial services licence and relies on the exemption available under section 911A(2)(eb) of the Corporations Act 2001 (Cth) in respect of any advice given. Any advice on this site is general in nature and does not take into consideration your objectives, financial situation or needs. Before making a decision please consider these and any relevant Product Disclosure Statement. Livewire has commercial relationships with some Livewire Contributors.
---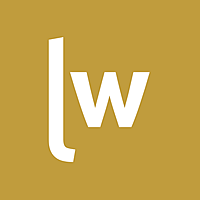 Livewire Exclusive brings you exclusive content from a wide range of leading fund managers and investment professionals.
Expertise