How brokers are thinking about asset allocation
---
Institutional asset managers and retail financial planners have been providing information on their investment allocations for years. As far as we are aware there is nothing available in the stockbroker advised space to understand how broker equivalent portfolios are positioned and how they are being implemented. We can make assumptions, but in a data-driven world that is a sub-optimal approach.
Chart: Current asset allocation being advised by survey participants
Key highlights from the survey
Investment objectives – top three in order of preference were Generate Income, Maximise Returns (after tax, including franking credits) and Protect Capital,
ASX listed stocks are by far the dominant investment vehicle (79%),
Although direct equity and hybrids are the most popular ASX vehicle interestingly brokers are already significant users of professionally managed ASX listed and quoted products (LICs, Passive ETFs and Active ETFs),
Current asset allocation is dominated by growth assets (equity and property) at 80% with another 10% allocated to Hybrids. This may solve the income and maximum return investment objectives but capital protection looks difficult with this portfolio,
Asset allocation is relatively static, with only 14% changing asset allocation within the prior six months,
Reflecting other equity sentiment surveys, the majority of respondents (54%) are less concerned about an equity market correction than they were three months ago.
See the results of the survey in more detail in this White Paper.
---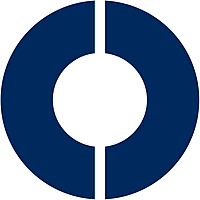 Established in 1961, Schroders in Australia is a wholly owned subsidiary of UK-listed Schroders plc. Based in Sydney, the business manages assets for institutional and wholesale clients across Australian equities, fixed income and multi-asset and...
Expertise