How did we get Qantas so wrong?
---
Under every impressive airline is a bad business itching to get out and Qantas, despite its recent profit, is no exception. It's been just over two years since I wrote For the love of Qantas, sack Joyce. The story was more a drunken stumble into a minefield than a tiptoe through the daisies. 'Joyce will go, probably sooner rather than later, at which point we can expect a more rational, less confrontational approach'. What was that about predictions? Joyce remains in the corner office, happily taking accolades for having turned a $300m half year pre-tax loss into a $921m half year profit just two years later. It's quite the turnaround. The share price has responded accordingly. Two years ago Qantas shares were trading at $1.12, a fall of 80% since the memorable 2006 takeover attempt of the airline by Airline Partners Australia. Qantas shares closed yesterday at $3.79, an increase of 238%. So, how did I get it so wrong? First, Joyce got lucky, which in this industry is a pre-requisite to making money. Read full article here: (VIEW LINK)
---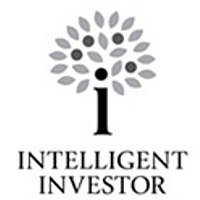 Independent Financial Research
Intelligent Investor is an independent financial research service with a 14-year history of beating the market. Our value investing approach empowers Australians to make more informed decisions to build their long-term wealth. We off structural...
Expertise
No areas of expertise