How investors are being deceived by the companies they invest in
---
Answering this question is very important in understanding why disruption works, and why big companies can do so little about it.
As we opined in the AFR a couple of months ago, - you can read it here: (VIEW LINK) - from from the corporates' side,  investing for the long term is hard because management must ensure there is no slippage in profit and profit growth. If profit slips, the slipping company pays heavily in terms of a falling share price, which in turn affects management remuneration through the bonus and share schemes. Executives don't like to see their bonuses cut and will kick the problem down the road as far as they can, so it is the next executive's issue. In a tough economic environment this means that risk-taking, pushing the company meaningfully down a different, disruptive track that may be critical to its long-term success is too often off the agenda. It must be, because it cuts into short-term profit growth and the bête noire of the Australian investment landscape, franked dividends.
OK. Nor are analysts doing investors – or the companies - a favour. Swallowing the company line will be shown up over a couple of years in profit reports which consistently reveal at first the absence of revenue and earnings growth, and then declines. By that point, investors who have believed the companies and the analysts are usually in too deep – by which I mean they hold positions that have fallen by an amount which no longer permits rational behaviour. We have all been there, and i have seen it in big institutional positions (the value traps).
For an analyst, rejecting the company line is punished by restricted access to management, impacting their ability to do their jobs. I know. I have been there – and industry players who were there with me know the companies I am talking about.
It just doesn't do any more to think about the value of investment in Australian businesses without considering the megatrends that are reshaping the world. (Remember the former Telstra Sol Trujillo's famous "Google, Schmoogle" comment, in reference to the value of Sensis. One wag correctly rebutted it thus at the time: "Sensis, Schmensis).
To contextualise this, we know there are hyped tech floats in Australia.  Just pointing it out without delving into where they fit relative to global disruption  - the thing, not the buzz word – isn't helpful. Any investor  and all analysts and directors  in Australia will have to consider the global megatrends, as multiples derate to reflect the real world - what will happen to Woolworths and Coles when Amazon comes to Australia? (VIEW LINK) The lesson of the past 20 years is that they can't manage for this, which is why investors have to pay particular attention to the real world as well as company and analyst commentary.
---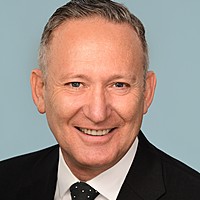 CIO of Loftus Peak, a specialist global fund manager with a track record of successful investment in some of the world's fastest-growing listed businesses.
Expertise