How to achieve long term compounding returns through sustainability
---
Companies that are profit-driven to the detriment of environmental, social and governmental (ESG) issues become certain targets of regulator action and expose themselves and their shareholder to disaster. The best method to protect investors from this risk and to succeed in the longterm is to put ESG investing at the core of their strategy. This is why Morgan Stanley's Global Sustain Fund has continued to outperform the index since its inception. 
The fund is strong on engagement, light on carbon and built on quality, beating the index on key measures of sustainability. They are committed to advocating on behalf of shareholders to ensure their investments remain sustainable and continue to improve their environmental impact. 
Zenith recommended and Climetrics rated, Morgan Stanley's Global Sustain Fund is focused on delivering sustainable returns through ESG friendly quality businesses.
Access Morgan Stanley's Global Sustain Fund
The investment team believes that the best way to compound your wealth is by owning very high-quality companies with sustainable high returns over the long term. For further information, use the contact form below or visit their website.

---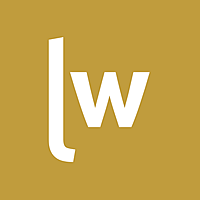 Livewire Exclusive brings you exclusive content from a wide range of leading fund managers and investment professionals.
Expertise