How to diversify your income through cash and property
---
Bonds and property together with equities make up the three pillars of any respectable portfolio. Unlike equities, however, getting an attractive exposure to bonds and property is not so simple. 
With fluctuating interest rates and inflation creeping up, simply purchasing bonds can leave investors stranded. Further, investing in property requires a great deal of expertise and significant upfront costs for any meaningful exposure. The solution? Enter the Trilogy Enhanced Income Fund. An active vehicle that seeks to obtain competitive income returns across short-term debt instruments and real-estate exposure in one fund.
In this video, Henry Elgood, Head of Investments for Fixed Income at Trilogy Funds, reveals how the fund best takes advantage of opportunities across the debt and property market and how investors can best achieve active risk management in their portfolio. 
Edited transcript
What is the case for Trilogy's Enhanced Income Fund and how does it differ from other fixed-income investment vehicles?
So the Trilogy's Enhanced Income Fund, has a capital preservation focus in terms of what we're wanting to provide for investors. We look to generate returns across a range of short-term debt instruments. That could be floating rate notes that are held either directly or indirectly within the portfolio. It could be bank bills, it could be term deposits at any one time. So we will adjust that mix as and when we see fit at any point in the cycle. The other 35% within the portfolio is exposed indirectly to real estate debt, which is the Trilogy Monthly Income Trust. That has a focus of providing first mortgage security with construction funding to developers up and down the East coast of Australia. So we like to broaden not just the asset class exposure within the Trilogy Enhanced Income Fund, but also the type of instruments and issue or focus and sector focuses and diversification, which we have at the underlying level within the debt instruments we hold.
How does the fund go about identifying compelling investment opportunities?
We undertake due diligence at that point on a quantitative and qualitative basis for all of our managers. So first and foremost, we take a top-down view as to saying, "do we believe there's room for credit exposure or is there more government exposure?" For example, in the portfolio at any one time, that'll be driven by a number of economic indicators, monetary and fiscal position as well, that will influence our decision-making. But in terms of undertaking that due diligence on investors and the investment manager, we'll go through a process at looking at the past performance of that investment manager. We'll be looking at the credentials of the key individuals within that manager. We'll sit down, we'll have a dialogue with those managers and understand their strategy at a very intricate level so that we can then take that away and assess well, is this the right time for this, for this exposure to be brought into the portfolio?
If not, could it be something that we'll look at a later point and we'll discuss it at the investment and treasury committee to then make, I guess, a decision as to whether or not we want to bring that manager in at that point in time. 
Why is diversification so important for fixed income investors?
I think diversification is important first and foremost, for all investors across any asset class with the fixed income asset class, there is such a broad range of assets that you can be exposed to and instruments that you can be exposed to. So I think diversification is critical when assessing investment opportunity. First and foremost, I think around issuer around credit rating, around sector exposure and diversification, and also tenure and duration exposure. So not being exposed to certain one length of time or duration risk is key. I think given where interest rates are at this point in time, you've also got sectors, which you don't want to be too overly exposed to.
And they do respond differently to different points in the economic cycle, but also in terms of the ratings, we don't want to be rising at risk curve significantly in order to generate returns at any point in time. So being conscious and monitoring that is something which we feel we need to do to be able to keep that balance and risk management and risk mitigation as part of our portfolio, in particular for our Trilogy Enhanced Income Fund strategy.
Can you explain how the fund goes about active risk management and what that means for investors?
Well, I think given the primary focus of our portfolios is a fund of funds strategy. So we obviously undertake due diligence and monitor the underlying managers who are utilised for the specific strategy. We are very cognisant of the sectors and the issuers they are exposed to under their mandates. And when, obviously not wanting to sit there and broaden ourselves to a large pool of corporate illiquid debt, if at any one time it was, if we saw the returns that will to be generated across major and non-major bank senior debt.
With respect to any other sector of diversification we look at, we're not here trying to play the interest rate game in terms of looking at where rates are going to go at any one time, we want to let our managers make that decision if they choose to. First and foremost we want to see diversification at an issuer level, and then at a sector level, in order to be able to generate that return for investors.
What forms of diversification are most pertinent to Trilogy's funds?
So risk management is front of mind first and foremost, for all our investments that we manage. With our risk management approach for the Trilogy Enhanced Income Fund. We look to as part of that, diversify our underlying exposure across managers, and also across underlying securities, we're exposed to. So that's one risk mitigant we see as part of the portfolio. We undertake also a number of stress testing and scenario modelling, not just each manager level and what the manager would be impacted by, should there be a number of factors change in the market, but also how they would impact the portfolio as a whole and the return expectations for that portfolio.
So we undertake that weekly, and we look at that very regularly in terms of, well, if there was a shift in assumptions, how would that impact the portfolio is returned over the short to medium term. And if we need to reallocate and rebalance across the strategies, where would the best reallocation be to.
Find out more
To find out more about fixed income and property funds such as mortgage trusts and whether they may be a suitable investment option for you, visit their website.
........
This communication is issued by Trilogy Funds Management Limited ACN 080 383 679 AFSL 261425 (Trilogy) as responsible entity for the Trilogy Monthly Income Trust (Trust) ARSN 121 846 722 and the Trilogy Enhanced Income Fund (Fund) ARSN 614 682 469. Application for investment can only be made on the application form accompanying the Product Disclosure Statement (PDS) dated 17 December 2018 for the Trilogy Monthly Income Trust (Trust) ARSN 121 846 722 and 28 July 2020 for the Trilogy Enhanced Income Fund (Fund) ARSN 614 682 469 available at www.trilogyfunds.com.au. The PDS contains full details of the terms and conditions of investment and should be read in full, particularly the risk section, prior to lodging any application or making a further investment. All investments, including those with Trilogy, involve risk which can lead to loss of part or all of your capital or diminished returns. Trilogy is licensed to provide only general financial product advice about its products and therefore recommends you seek personal advice on the suitability of this investment to your objectives, financial situation and needs from a licensed financial adviser. Investments with Trilogy are not bank deposits and are not government guaranteed.
---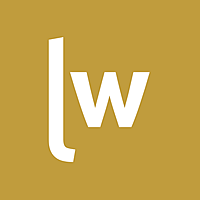 Livewire Exclusive brings you exclusive content from a wide range of leading fund managers and investment professionals.
Expertise