How to earn more income from your cash
---
As investors search for higher income than that offered by the big banks, some investors are realising there are credible alternatives to low returning cash transaction accounts and term deposits. Well-established, reputable, leading non-bank corporate lenders - such as Metrics Credit Partners (Metrics) - lend to sizeable corporates (some of which are listed on the ASX) to generate attractive monthly income for their investors.
In the video below we explain the range of returns available. 
Learn more
Click here to see how Metrics can provide consistent and reliable income with greater liquidity than alternative investments.
---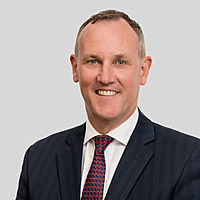 Managing Partner
Metrics Credit Partners
Andrew has more than 30 years' banking, funds management and financial markets experience specialising in leverage and acquisition finance as well as corporate and institutional lending. Andrew's considerable experience includes being responsible...
Expertise