How to position for a changing market
---
Treasury Wine Estates, Fortescue Mining, Lend Lease and Goodman Group were some of the highlights for the Fund. Meanwhile, Brambles (CEO change), Medibank (cautious outlook) and Adelaide Brighton Cement (volumes a bit weaker), which fell a little short even though these stocks made strong contributions over last 12 months. 
We have been steadily increasing our weighting to the Resources sector, and have been overweight since June. We continue to see potential for further positive earnings revisions and are likely to keep adding to this sector.
The fund has so far balanced the Resources overweight with only a modest underweight to the yield proxy sectors of the equity market, although this underweight is more significant when positions in the Banks and Telstra are taken into consideration.
We have over the last couple of months been taking yield exposure down further, primarily by exiting property company GPT and trimming our position in Sydney Airports, although this has to some extent been offset by building the Fund's position in better-valued Spark Infrastructure.
---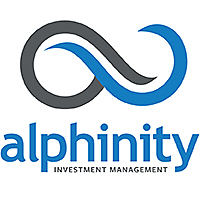 Alphinity Investment Management
Alphinity Investment Management is an active, boutique, equity manager based in Sydney and majority owned by its staff. Established in 2010, Alphinity has dedicated experienced teams managing both Australian and global equity funds.
Expertise