Hunting for hidden pockets of opportunity
---
Fixed interest is a broad universe, and Stuart Dear, Deputy Head of Fixed Income, Schroders Australia invests actively across the full spectrum. We caught up with Stuart recently, and against a backdrop of recent strength in these markets we asked him if he's seeing any pockets of opportunity today.
He started by making the case for US and Australian government bonds, saying that 'some
cracks are appearing in risk assets, so high quality, relatively safe bonds should do well in
this type of environment'. He then went on to discuss more niche opportunities elsewhere
including emerging market debt, US mortgages and a short position in US high yield. Watch
the video below, or read the transcript, to hear his comments from our recent chat in full.
Transcript
"I think the pockets are really only just starting to reveal themselves now, as some of the
cracks are appearing.
In general, we like still high quality, and so in terms of interest rate exposure, we like
Australia and the US. I mean, they're high yielders, if you like, in a developed world context, even with yields sub-2% or in the case of Australian 10-year government bond, almost 1% at the moment.
We like those markets because as I say, they're high quality, but they're well supported by central banks easing. Downside risks to growth, not too much inflation. And as I mentioned, some cracks are appearing in risk assets, so high quality, relatively safe bonds should do well in this type of environment.
In terms of credit opportunities, again, it's a quality story for us at the moment. We're in Australian investment grade credit predominately, we think that is pretty safe part of the credit universe. What we don&'t like is global low quality, so we've actually got a short position in US high yield at the moment.
Where are some of the opportunities starting to emerge?
Well, we've recently made an allocation to US mortgages. They've underperformed
corporates quite a bit and so we've tentatively gone into that space. They potentially offer a bit of diversification, away from the corporate sector and into the household sector. That's one small opportunity.
I think the bigger opportunities are likely to come in the higher beta exposures, like
emerging market debt, even global high yield perhaps in Asia as well. While we've seen a
little bit of weakness in some of these areas, particularly emerging market debt, we probably
haven't seen enough yet to get really excited about, but we think that that might come."
Stay up to date with Stuart's latest content by hitting the follow button here.
---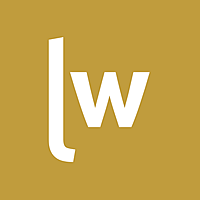 Livewire Exclusive brings you exclusive content from a wide range of leading fund managers and investment professionals.
Expertise