I am buying Premier Investments (PMV) because its now on the move
---
We're buying PMV for a number of reasons. The improving gross margin profile driven by the expansion of Smiggle and Peter Alexander, is appealing and the ability to improve this in the face of a weakening A$ is similarly impressive. The increasing contribution of Smiggle and Peter Alexander to total sales with the expanding overseas presence reduces the impact of competition on their core brands. It's been a market concern with the number of global brands that have entered the market over the last few years. Because of this, any expansion plans outlined are likely to be well received by the market. The P/E is not unreasonable in light of PMV's attractive earnings growth profile, and proven, superior management capability to execute strategy. Technical View: The last few years has seen PMV trend higher, occasionally coming back to the uptrend line. After an impressive rally earlier this year, PMV once again pulled back and hit this line. Looking at the May high, we can see the shorter-term downtrend being broken. The stock looks bullish and we should now head higher.
---

Follow Michael Gable's wires
---
---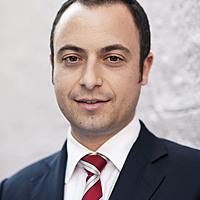 Managing Director
Fairmont Equities
Michael Gable is managing director of Fairmont Equities. We are a small boutique advisory that uniquely combines both fundamental and technical analysis. As a result, our analysis is featured regularly in the finance media such as the Australian...
Expertise
No areas of expertise