Fund In Focus: Alphinity Sustainable Share Fund
---
Alphinity seeks to invest in quality, undervalued companies that can deliver an 'earnings surprise' to drive outperformance. We have found that a positive earnings surprise is likely to be followed by a period of sustained positive earnings revisions/surprises driving share price out performance. Likewise, negative surprises drive underperformance.
The Alphinity Sustainable Share Fund applies the Alphinity investment process and philosophy, with a focus on companies that have strong Environmental, Social, and Governance (ESG) policies. In particular, we're looking for companies that advance the UN Sustainable Development Goals (SDG) agenda.
In this Fund in Focus, I explain how we assess the ESG characteristics of potential investments and meld this with our investment philosophy.
---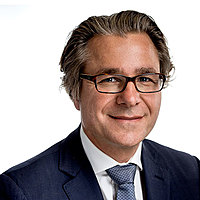 Principal, Portfolio Manager
Alphinity Investment Management
"Stephane is a Principal of Alphinity Investment Management. His focus is on the Energy, Materials and Utilities sectors, as well as portfolio management oversight. Stephane was previously a Vice President and Research Analyst for...
Expertise