Institutional investors are capitulating
---
The latest State Street Investor Confidence Index data for July showed a distinct sense of upside capitulation.  The headline global index was up 7.9 points to 108.9 - this was driven purely by North American institutional investors with the North Am index up 10pts to 112.1 which offset declines in the European and Asian indexes.  
Readings over 100 indicate institutional investors are increasing long-term equity allocations - the index is based on actual trades by State Street global custodian clients.
There is a clear sense of upside capitulation by North American investors; whether it's "TINA" (there is no alternative), or simply acknowledgement that the US earnings picture is improving, the global economy is looking better, and the Fed is expected to still go only gradually and carefully on monetary policy normalization.  
The issue of high valuations can be somewhat reconciled with these factors in that higher valuations also reflect higher investor confidence and expectations of stronger future earnings.  Of course as expectations and sentiment heads higher it opens the possibility for disappointment.
---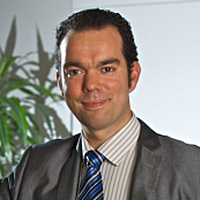 Head of Research
Topdown Charts
Callum is Head of Research at Topdown Charts. Topdown Charts is a chart-driven macro research house covering global Asset Allocation and Economics.
Expertise