Investing in the real China story
---
Catherine Yeung, Investment Director at Fidelity International, comments that clients often ask her what's happening on the ground in China and whether the journey is actually intact? She answers this question in this presentation, concluding to say that: "It's very hard to imagine not having a suitable allocation to the real China story". 
Key points: 
Observing direction of policy is tantamount when it comes to investing in China. Companies need to be close to the policy line, but not over it. 
A key risk is a policy mishap. How will China respond to US? Dialogue so far has been thin on detail, and not substantial enough to warrant portfolio rebalancing. 
US aggression to China is due to its growing economic and political presence. This is perhaps justifiable with the 'One belt One road' today's version of the Marshall Plan. 
While OBOR is hard to invest in, 'Made in China 2015', where industry seeks to become innovators not copycats, is more accessible. 
Understanding consumer is key, as illustrated by one business selling a rice spirit that Catherine describes as "One of the most disgusting drinks you will ever taste". 
Chinese debt is perceived to be a key risk, but the truth is that the economy has a closed capital account, and debt is being closely managed by government and is a deleveraging phase already. 
Chinese stocks are starting to pay a yield, and a basket followed by fidelity has increased from circa 2% to 3% over the last few years. 
Further insights 
Fidelity's Asia Fund is a concentrated portfolio with no more than 35 stocks and has a 'one stock in, one stock out' policy. This approach generally increases the prospect of relative outperformance while not compromising diversification and risk management. Watch us provide an overview of our fund here.
---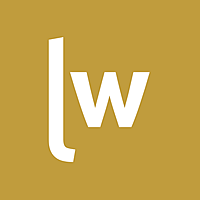 Livewire Exclusive brings you exclusive content from a wide range of leading fund managers and investment professionals.
Expertise