Is it Time to Reconsider the Major Supermarkets?
---
Back on 23rd October, I released a very negative and "lonely" report on Woolworths / Wesfarmers – Woolworths has since fallen 16.7% and 22.4% at its worst. My logic was simple, the stocks are trading on very rich P/E's and no risks are being factored in to profitability from the improving discount rivals e.g. Aldi and Costco... Since the last report, my wife has actually managed to drag me to Costco and I was impressed to see things are basically half price, so what becomes of Woolworths and Coles? I feel it's relatively simple evolution from here, their brand recognition and store location will reign supreme once they become more price competitive and hence accept shrinking margins. However, what has caught my attention over the last week is how negative the market has now become on Woolworths and a recent analyst site visit led to comments around inefficiencies. Both theses points make me start looking at Woolworths for some potential value. Read the full report: (VIEW LINK)
---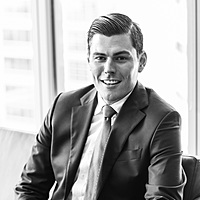 Market Matters is an online investment and share trading advisory service designed for those that want to take their wealth further. We specialise in advice for active share market investors, including those new to the markets or those with a Self...
Expertise
No areas of expertise