Is the market asleep to this microcap med-tech company?
---
During a once-in-a-century global pandemic perhaps counterintuitively one of the most affected sectors was the medical device manufacturers. Weighed down by restricted access to customers, delayed purchasing and supply chain issues, results in FY20 and FY21 looked ugly.
The good news is the storm appears to have passed. Input prices have normalised, shipping lanes are open, and demand is returning. Against this backdrop many businesses have recently performed well against the wider market. However, there's one microcap med-tech that I think the market is asleep to.
Compumedics (ASX: CMP)
Compumedics (CMP) is a global manufacturer of medical devices used in the diagnosing and monitoring of brain and sleep health. Listed on the ASX for over two decades, the company's dominance in several niche medical areas has resulted in cumulative sales of $730m, $620m of which came offshore.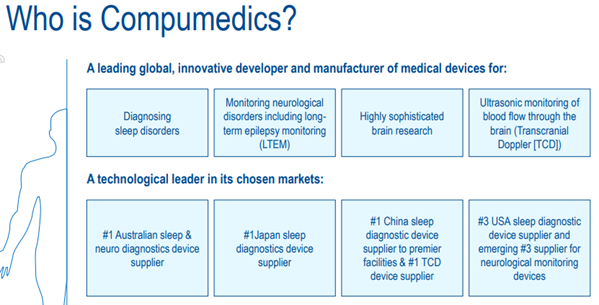 CMP's operations are split into two broad segments: the core Diagnostic Medical Device segment and the step-out growth opportunities from the Medical Innovation segment.
Strengthening the core
The core segment has been remarkably steady over recent years, with revenues between $35-40m and profits of $3-6m.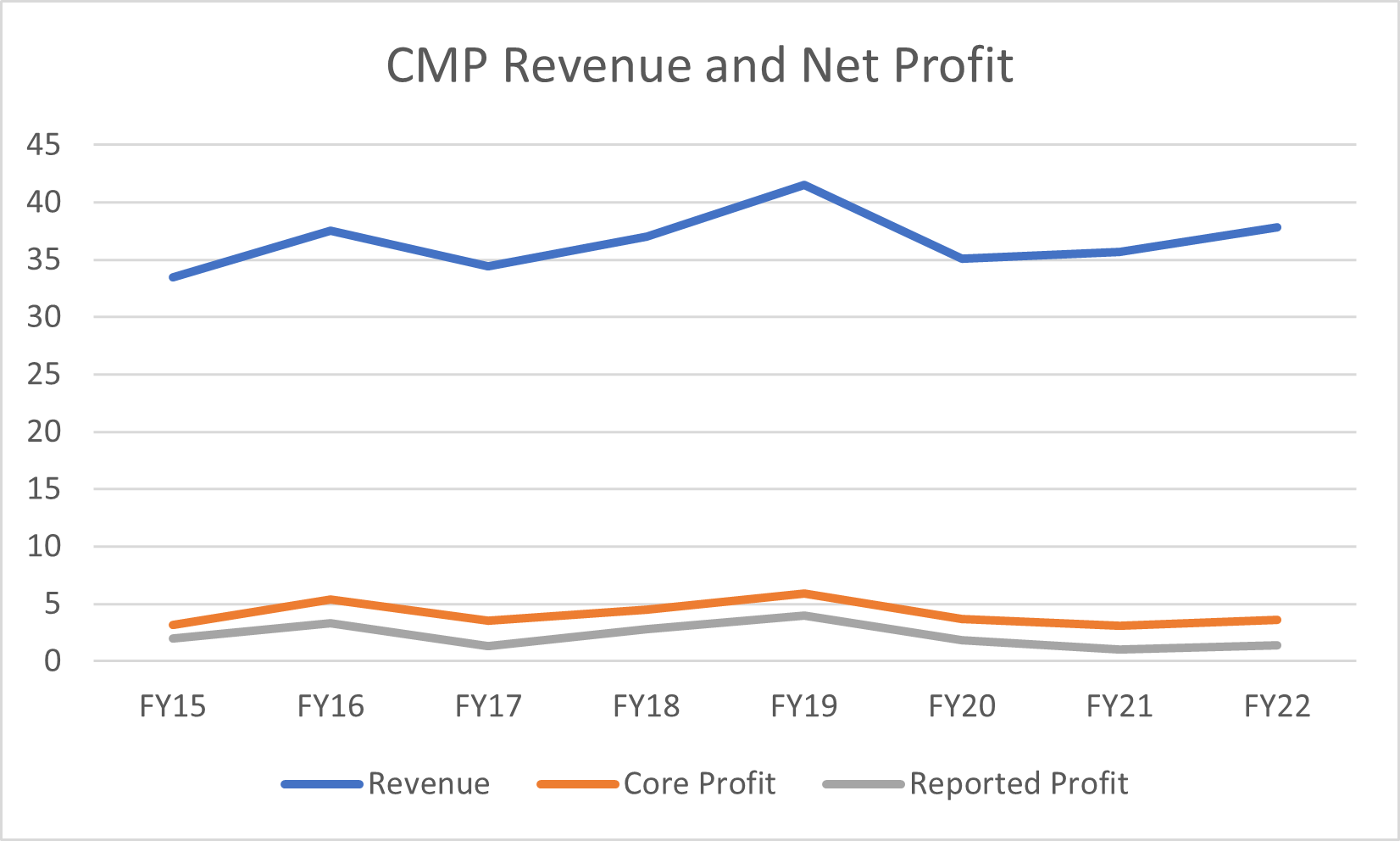 While the graph above suggests a stable but low growth business (and the longer term listed history points to that as well), it is worth noting Covid did disrupt CMP, largely through supply chain issues and difficulties selling to hospital clients focused on the pandemic. Prior to Covid, CMP reported record revenue and profits in FY19 with a very positive outlook at the AGM guiding for further growth in revenue and profits in FY20 before Covid hit.
However, leading indicators of revenue suggest Covid disruptions are abating. CMP reports its sales orders each financial year, and historically they have approximately matched revenue as they have been able to promptly fulfil new orders. Last financial year that relationship broke down due to global logistics issues resulting in a robust backlog to begin FY23.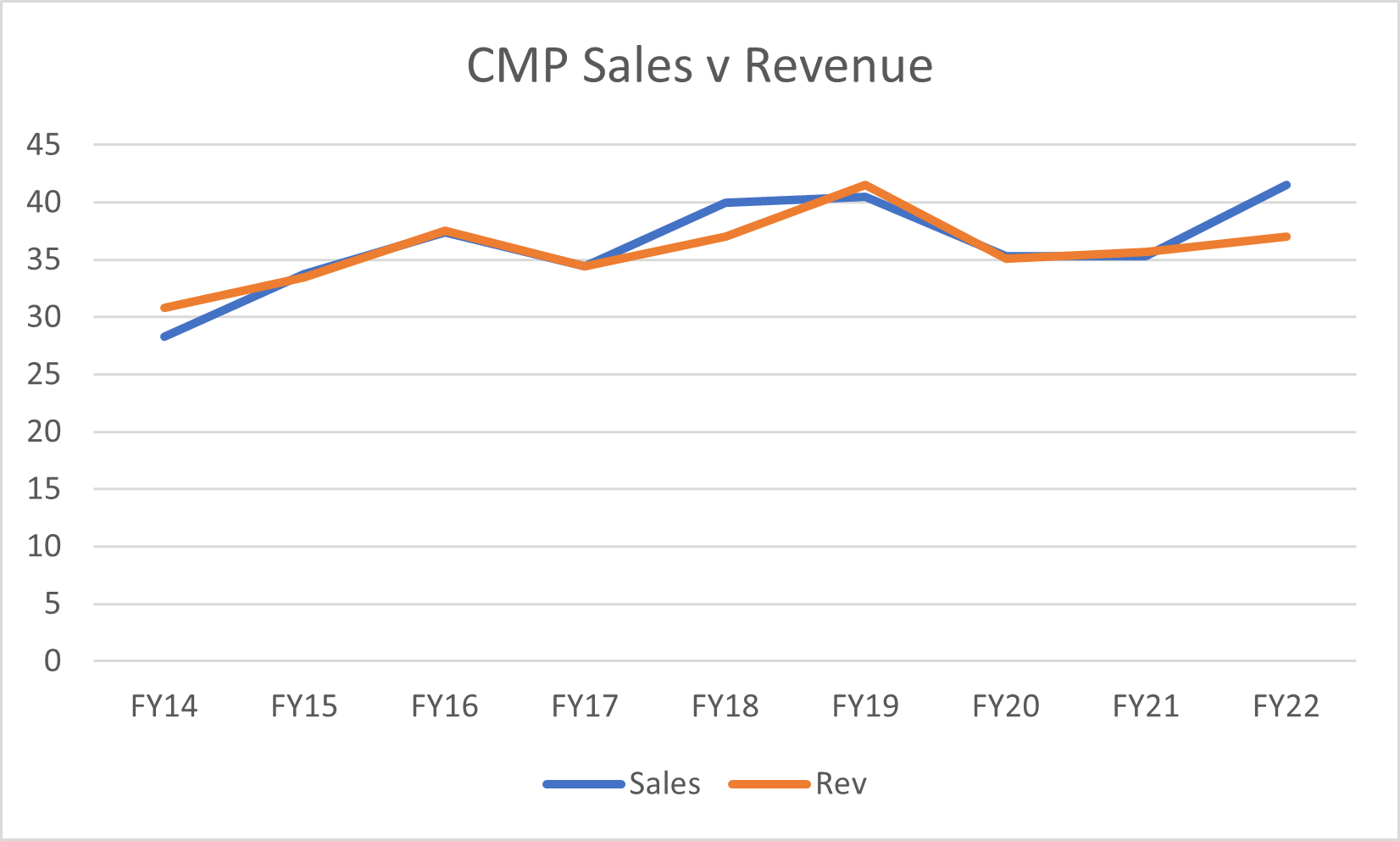 Management has guided for $40m revenue in FY23 (8% growth) however the chart above suggests that if disrupted supply chains can be overcome, they could eclipse the record $41.5m revenue from FY19.
Margins are more nuanced, but if higher shipping costs are normalising (which global shipping rate data supports) CMP may be able to surpass the record net margins of 9.6% in FY19, compared to the 3.7% achieved in FY22. Helping margin growth is the lower AUD with currency contributing ~$1m to the FY22 result: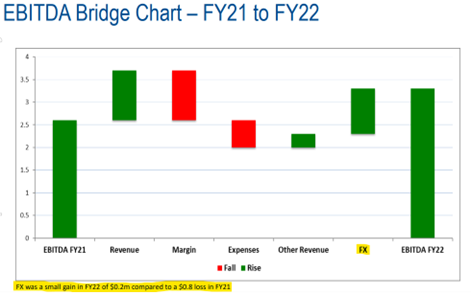 Average AUD/USD from FY21 to FY22 only fell roughly 2c. If the current exchange rate of 67c holds for the majority of FY23 it would lead to a fall of nearly 6c and provide a big tailwind to earnings.
Despite separating growth opportunities from the core segment, CMP is still growing their Diagnostic Medical Device business. Traditionally CMP has focused on high end premium products used by professional sleep testing centres. The soon to be released Falcon home sleep testing device looks to leverage that expertise and expand into the home. Home sleep testing boomed during the pandemic due to travel restrictions and looks set to be a key growth area for CMP moving forward.
Looking at just the core Diagnostic Medical Device segment, a combination of exiting Covid disruptions and a lower AUD could lead to a significant jump in revenue and profits, potentially getting close to the record results in FY19. Merewether Capital is forecasting $41m revenue and $5m net profit from the core business in FY23, or roughly 8x earnings before Medical Innovation growth investments on the current market cap.
Can the step-outs step up?
The Medical Innovation segment is split into three emerging products: Brain Imaging, eHealth and Consumer Applications.
Brain Imaging is the commercialisation of magnetoencephalography (MEG) machines used for scanning dynamic brain activity too fast for traditional MRI machines to capture. Historically CMP's proprietary software was licensed to manufacturers of MEG machines but after an agreement with the Korea Research Institute of Standards and Science (KRISS) the company is now able to access MEG hardware and capture the full value of a machine.
Currently sales are mostly limited to research hospitals and universities as the cost (~$4-5m USD) to benefit ratio doesn't add up yet. But that could change over time as MEG machines improve and more use cases develop, such as scanning brain activity to assess the progression of Alzheimer's. Recent drug approvals and heighted clinical study activity in the Alzheimer's space may place importance on the use of brain scanning, as successful diagnoses using MEG would be a significant step-forward compared to puzzle based cognitive testing, the current primary method of assessment.
CMP have made two sales of MEG devices to date, one to the Barrow Neurological Institute (BNI) in Arizona and the other to the Tianjin Normal University (TJNU) in China. The BNI installation is on-going after being disrupted by Covid and the TJNU installation is expected to begin early in 2023. Given the size of a single MEG machine ($4-5m USD), even a handful of sales over the next few years would be material to CMP.
eHealth is the most commercially advanced Medical Innovation product. Since launching in 2016, the cloud-based sleep clinic management software, Nexus 360, has steadily grown customers and last financial year contributed $1.3m revenue. As sleep clinics ramp up operations post Covid the revenue run-rate has likely increased closer to $2m per annum.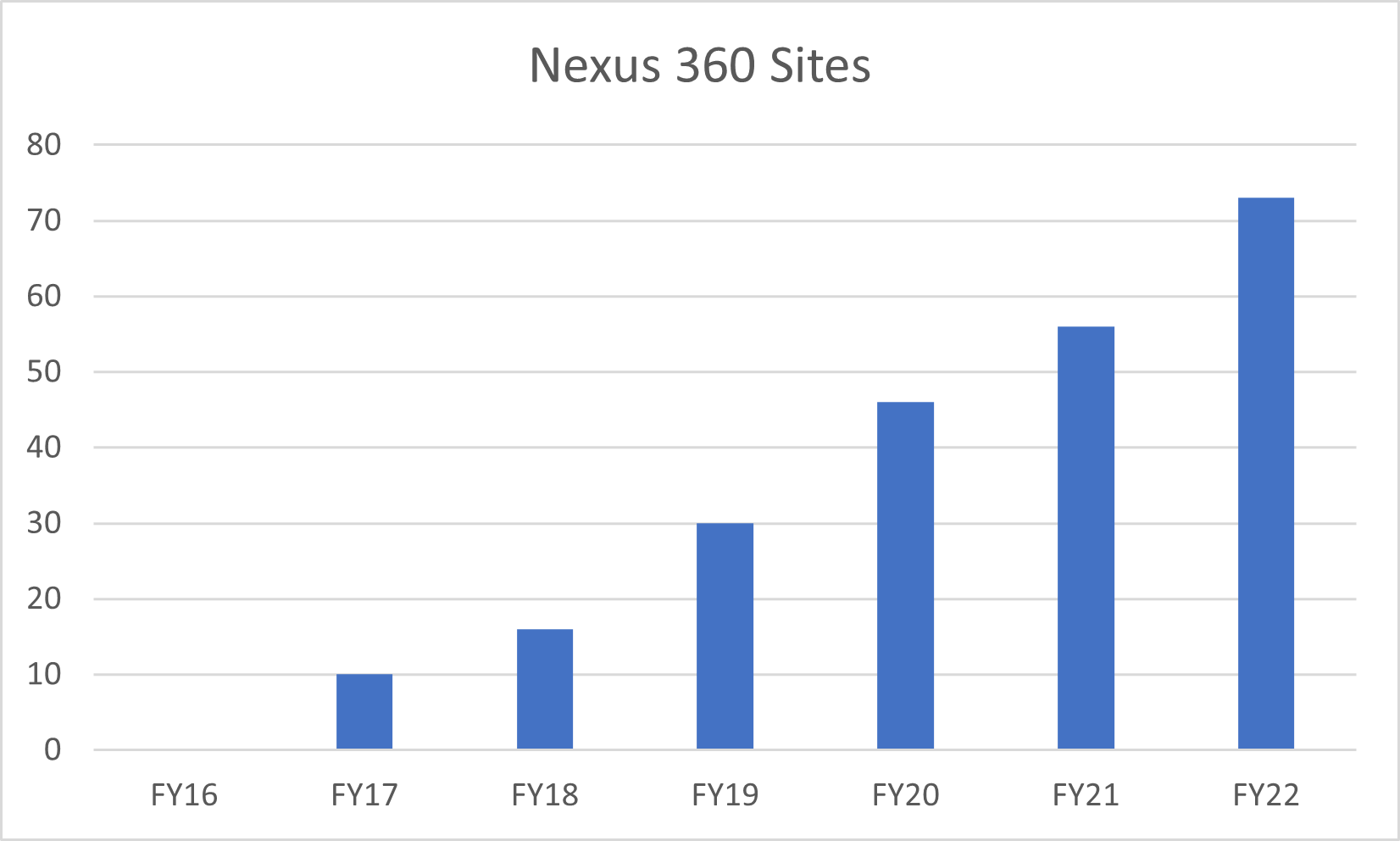 Consumer Applications refers to CMP's Somfit product which attempts to break into the consumer sleep monitoring market currently dominated by smartwatches. Rather than being a device worn on the wrist that detects movement and pulse rate, Somfit is worn on the forehead and incorporates CMP's focus on brain monitoring.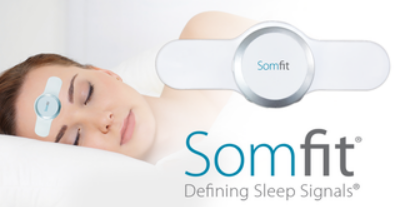 However, cracking the consumer market is difficult. A recent memorandum of understanding with a leading home sleep testing provider in Australia to potentially shift all their testing onto Somfit products and services after a defined testing period may indicate a possible path to market.
Valuation
CMP currently trades at about a $40m enterprise value. Based on the analysis above, I am expecting a recovery in the core Diagnostic Medical Device segment to contribute $5m net profit. While the Medical Innovation products looks closer to commercialisation than ever (especially Brain Imaging with MEG machines in the backlog and eHealth with Nexus 360's strong growth in customers), I expect them to remain a drag on earnings in the near future. Historically, the investment in Medical Innovation has consistently been around $2m.
Even allowing for the continued investment in the Medical Innovation Business, $3m net profit on a $40m enterprise value is a reasonable 13x earnings with significant upside from the step-out growth opportunities on offer.
Never miss an insight
If you're not an existing Livewire subscriber you can sign up to get free access to investment ideas and strategies from Australia's leading investors.
And you can follow my profile to stay up to date with other wires as they're published – don't forget to give them a "like".
........
Disclaimer: Any information contained in this article is limited to general information only, whilst the opinions and views detailed are those of the author only, and as such does not constitute advice or a recommendation in any capacity. The information contained in this article has not taken into consideration your specific financial needs, goals or objectives, so please consider consulting a licenced adviser before considering acting on this information.
---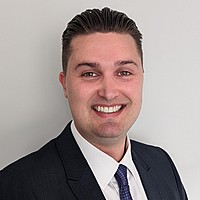 Portfolio Manager
Merewether Capital
Luke is founder of Merewether Capital and Portfolio Manager of the Merewether Capital Inception Fund, a micro cap boutique funds management firm.
Expertise