Is this the RBA's "whatever it takes" moment?
---
In February, Australia had the worst performing government bond market in the developed world. The Australian 10-year government bond posted a -7% total return, while the 30-year lost 16%. Unhappy with the rise in yields, the RBA has today doubled its daily bond purchases to $4 billion. The bond market was shocked into action, with the Australian 10-year yield falling by 26 basis points to 1.64%. Ahead of the monetary policy meeting on Tuesday, is this the RBA's "whatever it takes" moment?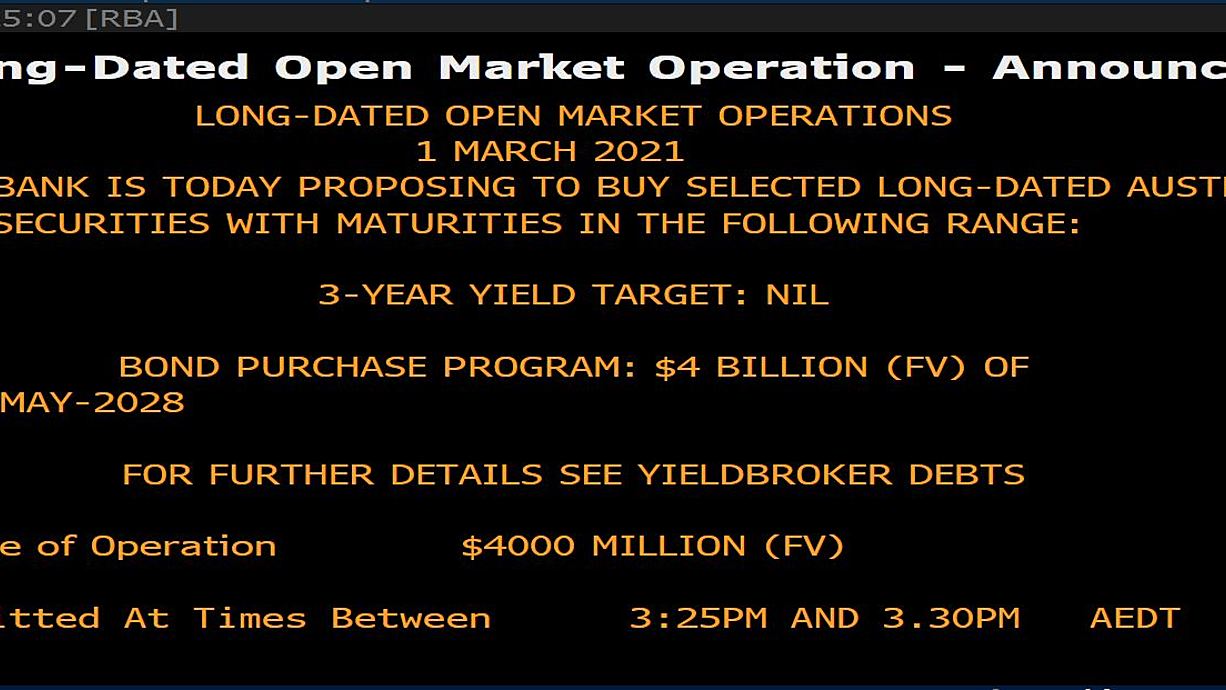 Of course, the Australian Government bond market has been marching to the tune of the US Treasury market in recent weeks. We think, unlike in 2013 and 2018, the current tantrum is not driven by perceived Federal Reserve hawkishness. Instead, it is due to the risks emanating from the impending fiscal dominance that will drive a notch-up in cyclical inflation. Yet, even in a fiscal policy-led reflationary environment, with over $280 billion outstanding debt that needs refinancing, the cost of capital matters eventually leads to tighter financial conditions that central banks can't ignore. Lower real yields are the only way for the system to clear, and markets are now testing central banks' resolve to keep conditions loose.
The Fed's Chairman Powell has been incredibly gentle with policy in this cycle. But how the central bank will use its flexible average inflation targeting (FAIT) framework remains unclear. In the near term, we think verbal interventions from the Fed will continue but, ultimately, we will need credible evidence that the central bank is indeed targeting negative real rates as a policy.
The most potent Fed tool available here is duration extension (i.e. buying bigger chunks of longer-dated bonds). It looks like the RBA may be pre-empting this move, unhappy with relative yield levels. Should real yields respond accordingly by moving more negative, risky assets and inflation-linked bonds could fare particularly well.
........
This document is issued by FIL Responsible Entity (Australia) Limited ABN 33 148 059 009, AFSL No. 409340 ("Fidelity Australia"). Fidelity Australia is a member of the FIL Limited group of companies commonly known as Fidelity International.Prior to making an investment decision, retail investors should seek advice from their financial adviser. This document is intended as general information only.
---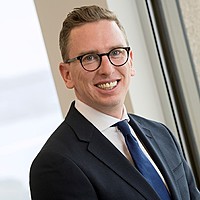 Head of Investment Strategy - Firetrail S3 Global Opportunities Fund
Firetrail Investments
Anthony Doyle is Head of Investment Strategy for the Firetrail S3 Global Opportunities Fund. His primary responsibilities include fundamental idea generation, portfolio analysis, and economic insights including currency and macroeconomic risk...
Expertise